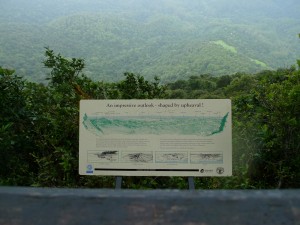 Springbrook is famous of water falls. There are many good spots to visit as well, such as Best of All Lookout . That is near Gondwana Rainforests.  It has the view of South Gold Coast, even as far as Northern NSW.  This is a great view. Unfortunately, when we went to there, there was a heavy rain. We could not see much. But there are a lot of clouds, that like walking in the sky!
This lookout is not far from the water falls, that is only about 5 minutes driving. If you go to see the waterfalls, you can go to there as well!
Please click here to view the photo album of Best of All Lookout.