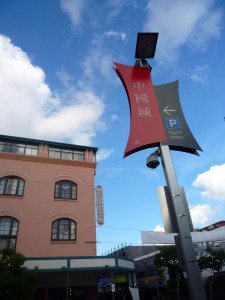 Brisbane has not many Chinese, by comparing Sydney. Thus, we have a smaller China Town.  We have an official China Town in Duncan Street, Fortitude Valley. That is only a narrow and short street. You can  see it more clearly in Google Map.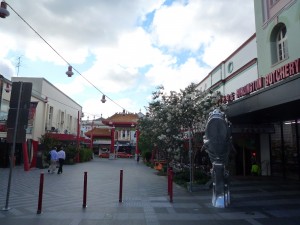 There are a few Chinese restaurants and  a Chinese supermarket. There are not many things worth to visit.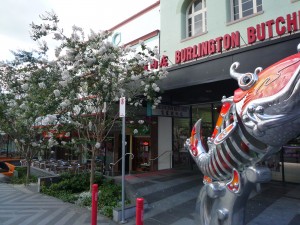 Moreover,  you cannot feel a lot of Chinese atmosphere in there, because the Brisbane City Council re-built China Town around 2010. Now, there is more metallic.
I suggest you go to our Chinese Suburb, Sunnybank. There are more "Chinese". There are more choices on restaurants  too.
Anyway, if you are in City, China Town is still worth to visit. There is very close to City.
Address:
Duncan St
Fortitude Valley Queensland 4006