Now is September,which is a good season to see lavender flowers. Of course, Going to Tasmania would be the best idea. Unfortunately, we do not have time to fly to Tasmania, but fortunately, there are some options where are close to Brisbane to see the lavenders flowers.
One of the options is Kooroomba Vineyards and Lavender Farm. I and my wife went to there a few weeks ago. This farm is only about a half hour's drive from Brisbane. The most of the roads we traveled are paved and straight. The driving to there was without difficulty.
In fact, there is a winery, but there is also a lavender garden. Although there is not as large as lavender gardens in Tasmania , where you can see a purple sea of lavender flowers , but there are several rows of blooming lavender flowers.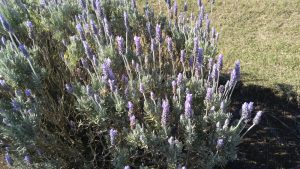 Although there were not that many flowers, that is a good spot for photo shooting. In addition, the lavender garden is in front of their restaurant, so if you are keen, you can have a lunch in this restaurant. We can enjoy your food and watch the lavender flowers at the same time.However, a lunch in there is about fifty to sixty dollars, that is too expensive for us. We prefer a way doesn't cost that much money. There are a few tables outdoors, not in the restaurant. so We bought two cups of coffee, sitting in there and enjoy the scene of purple flowers, this was only around $8.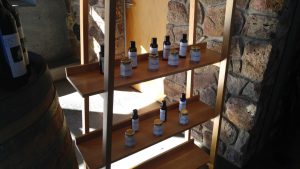 Also, I have already mentioned before, there is a winery. Of course, you can taste some of their wines. Although there is no fee for wine tasting if you are not deliberately to buy, that is best not to try it! Furthermore, there is also a small gift shop selling lavender products, if you have time, you can have a quick look.
It was a good place to spend a weekend afternoon and do not cost too much money.
168 F.M. Bells Road
Mt Alford
Queensland 4310.
Phone: 0754630022
Opening Hours
Wednesday to Sunday from 10 am to the end of lunchtime (about 4pm)
Saturday: 10 am to 8 pm