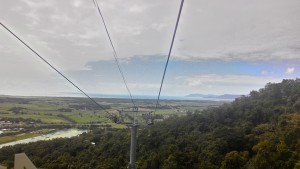 I and my wife went to Cairns for holidays last week. We took a very early flight from Brisbane, that was 7am. We arrived at 9.30am. That sounds a bit late for a full day tour and that was tired. We woke up at 3.30am.  We chose to take a ride on Skyrail, which is somethings easy.
Skyrail is a cable over the rainforest from Freshwater Cairns to Kuranda. The total length is about 7.5km. You can enjoy the magnificent view of rainforest and Barron Falls.

Also, during the cable trip, there are two stops, Red Peak station and Barron Falls Station.
At Red Peak Station,  there is a free eco-tour to rainforest. The tutor gave a brief introduction about this rainforest to us.  That was quite informative.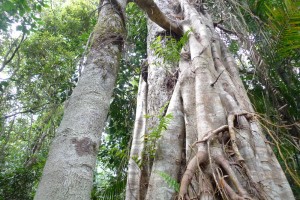 The second stop is Barron Falls Station,  There are a walk trail in there and a few lookouts which can see Barron Falls.
That is quite nice!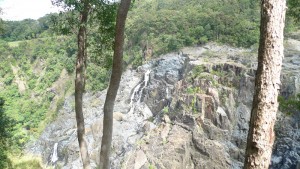 During this trip, we had a cable car journey and a bit of bush walking too.
Lastly, if you stay in a hotel at Carins City, Skyrail can organize a pick up service.