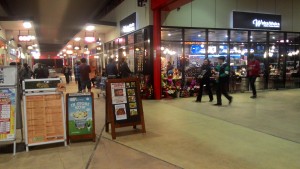 Recently, Runcorn area have a lot of newly opened restaurants.  Beside of the ramen places I tried last week, there is another one I tried recently, Woka Woka at Warrigal Square.
This restaurant opened about two weeks ago and it is a branch of Coffee Square(榮記) in sunnybank. I love there one in sunnybank a lot. So, I was looking forward to try in this new restaurant.
Two week ago, I got a change to have a lunch in there.  I had squid balls noodle soup. That is not bad at all.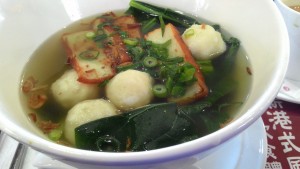 They claimed those squid balls hand made by their own. This is the reason of it tasting good.
Lastly, I had milk tea in there, that is really authentic hong kong style.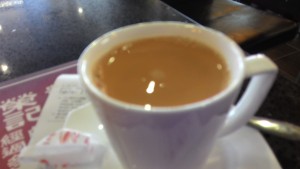 That is a point you should aware, their menu is a bit expensive than the one in sunnybank. The noodle I had costed $12.80. The total bill I had for that lunch is $16.80.
For myself, the price and food quality is not bad at all. I have lunch in there again(Actually, I will have lunch in there today 🙂 )
P.S. there is two choices of lunch set everyday, that is $12.80. The set included a hot drink, main dish and a soup. Note that, these lunch sets are not listed in their menu. You have to ask the staff about that!
Address:
261 Warrigal Road, Eight Mile Plains QLD 4113