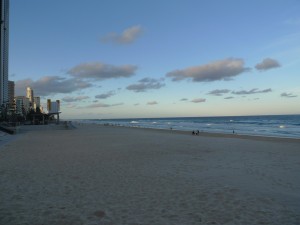 Gold Coast is a famous tourist attraction in Queensland. There is 57 KM  long coastline and a lot of beaches along there.  I believe the most famous one is Surfers Paradise. That is a beautiful beach. The water is very clear.  But there is some strong water waves, that is good to surf, not very good to swim. You can enjoy a good time to surf in there. That is "Surfers' Paradise".
Although you cannot surf, there is a super "long" beach. I believe that is unique in this world! That is a "must-see" point.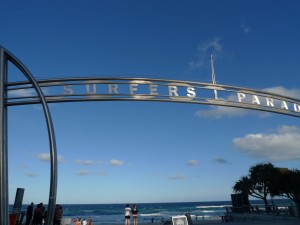 When you travel there, you must take a photo at the entrance of Surfers Paradise Beach and under the name of "Surfers Paradise".  I brought a lot of friends to take a photo in there.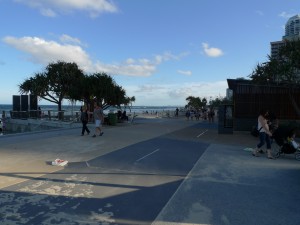 Besides of the beach, there is an Esplanade. I like to walk in there. I can enjoy the ocean wind, beautiful beach and a blue sky.
There is an hour driving distance from Brisbane, that is not too far from Brisbane. Thus, I go to there at least three times per year!
Please click here to view Surfers Paradise Photo Album.