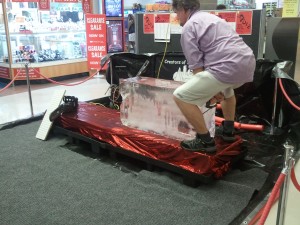 Today is Chinese New Year Day. First things I wish to say, Happy Chinese New Year and have a great year of Dragon. By the way, yesterday, I saw there was a performance for creating ice sculpture.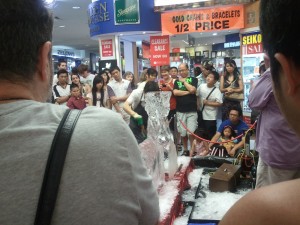 Look! That seems to create an ice dragon. But I got an appointment, I cannot wait for finishing of that ice sculpture.
Their Chinese New Year Program has not ended yet. Please go to  Sunnybank Plaza's website  find out more.
Sunnybank Plaza,
Cnr Mains Rd & McCullough St
Sunnybank
Queensland 4109