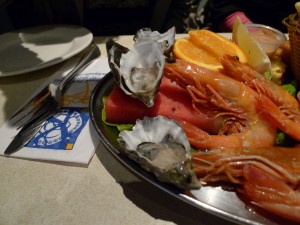 If you go to Southbank and plan to have a fine dinner, I recommend Kapsali. Dinnering in Southbank can be quite expensive. But the dinner price of Kapsali is relative fair. My friends ordered a sea platter for two, that is only $34.50. It has Pawns, Oyters, Fish, Calamari and fruits.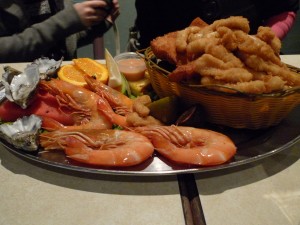 Looks!That's huge!!! I have tasted a bit of that. That is tasty and fresh!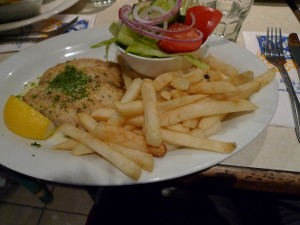 Not just sea platter, I ordered Barramundi. That is very good too!  A fresh taste of fish! But that is a bit expensive, $29.50.
Moreover, if you sit outside of the restaurant, you can enjoy the view of Brisbane river!
That is not bad at all!
Address:
Shop 31a Southbank Parklands,
Southbank QLD 4101
Telephone : 07- 3846 1803