I had betty's burgers years ago.
It was the shop that opened in Surfers Paradise back then, and in my memory, it had the reputation of being the most delicious hamburger of that year on Gold Coast. So in my impression, their burgers are delicious.
Earlier this year, I had the opportunity to have dinner at the surface paradise branch again.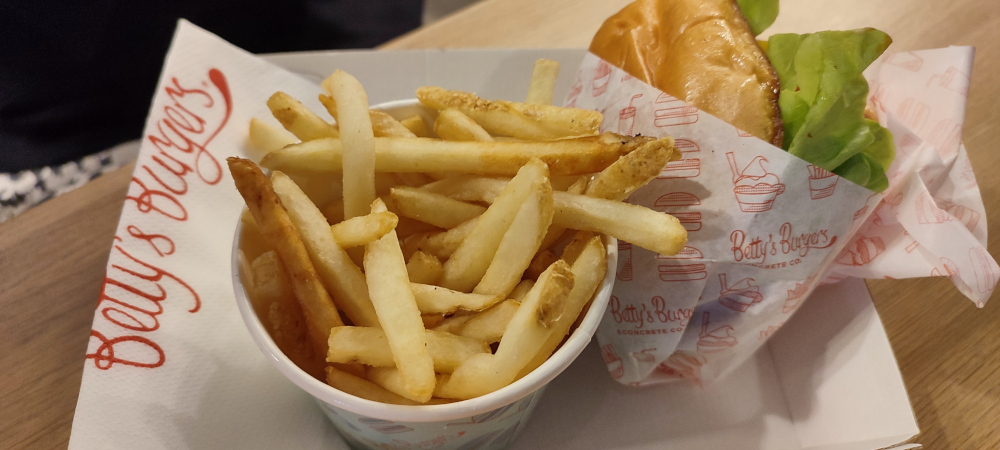 I ordered their CRISPY CHICKEN SUPREME and fries ($5) on the same day for about $20, so it's a mid-priced burger. The chicken was crispy, the meat quality was good, and the bread was soft. As for the fries, they were normally crispy. Fries are hard to go wrong.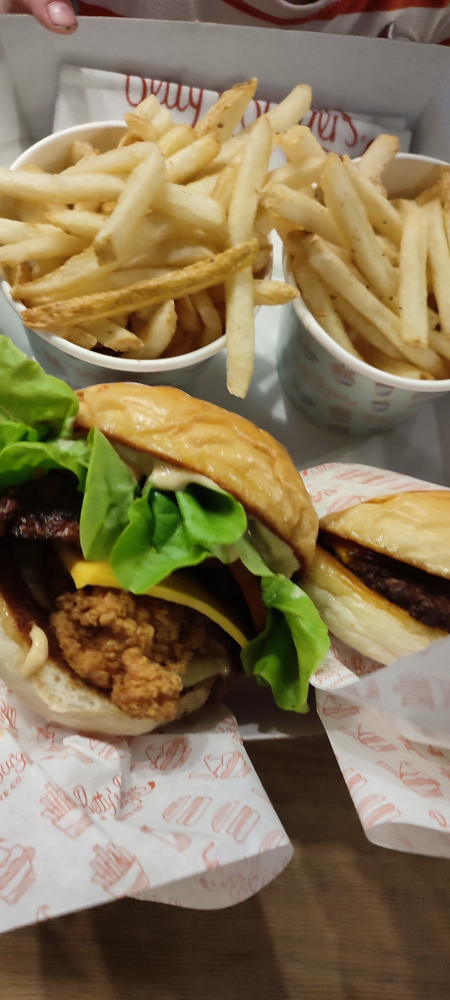 There is a special offer on the day, if you order a hamburger and a side dish, you can have a free children's meal. And the portion is also the same as the adult meal, and there are still fries.
Also, they have a Mobile App, and there are some discounts from time to time. You can order the food and just select the pick-up Location in the mobile app as the branch where you are in. Then you need to inform the staff to order food in the mobile app. In the end, the staff k will bring it to the table where you sit.
Since it is Easter, there is festive food, Hot Cross Bun Easter Sundaes, only $2, not bad.
In conclusion, it tastes good. Although it doesn't seem to be as good as in my memory, maybe memories will always be beautified. In addition, the staff has a very good attitude and is very active in helping customers.
Address :Chevron Renaissance Shopping Centre,
12-14/3240 Surfers Paradise Blvd,
Surfers Paradise
QLD 4217
<iframe src="https://www.google.com/maps/embed?pb=!1m14!1m8!1m3!1d14091.27829504478!2d153.4284252!3d-27.999416!3m2!1i1024!2i768!4f13.1!3m3!1m2!1s0x0%3A0x5541f68ea8b6aac5!2sBetty&#39;s%20Burgers!5e0!3m2!1sen!2sau!4v1654259506153!5m2!1sen!2sau" width="600″ height="450″ style="border:0;" allowfullscreen="" loading="lazy" referrerpolicy="no-referrer-when-downgrade"></iframe>