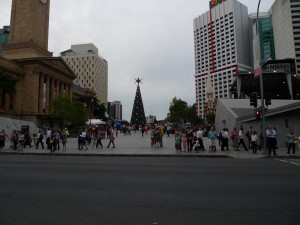 I went to City for Christmas Shopping tonight. I found there is full of people, this Sunday is Christmas.  That is still a few days away. I believe that is because there is night shopping every night until 23/12.  Most of shops will opens up to 9pm. On 23/12, they will open to Mid-night. Everyone needs to do Christmas Shopping!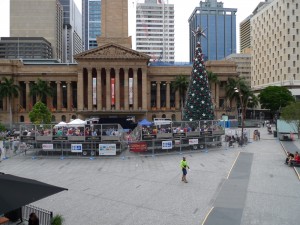 Moreover, there is a lot of special events happening in there too! I saw a lot of act performances and Christmas Carol.
Well , there is a Christmas Parade at 7 pm too!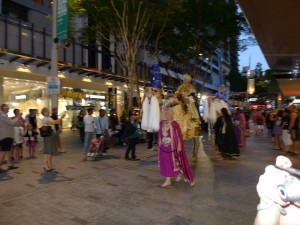 The parade team is not very big. There is various types of performances, such as singing and dancing.  Moreover, we can stand very close to the parade team. You can shake hand with some performers too.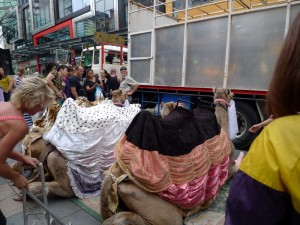 There are three real camels too!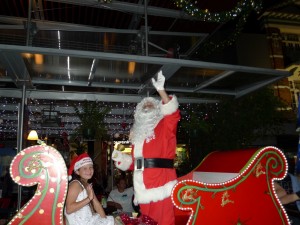 Of course, we have Santa too!
Don't miss the Christmas Parade!  Christmas Parade will be held at 7pm every night in Queen Street Mall until 23/12.
Please click here to view the Christmas Parade Photo Album.
For further details about Christmas at Brisbane City, please visit  bnecity.com.au