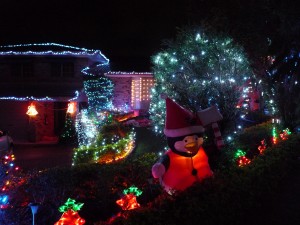 When I was in Hong Kong, I love to watch Christmas Lights. There was some lights which is about Christmas Stories on the high rise, we can watch on the street.  In Brisbane, there is no high rise buildings have lights for Christmas. Instead of, the people will set Christmas in their house. There is a competition for this too! Last night, we went to Liam Court, Calamvale. The houses in that street are joined this competition.  Although they are without the help from professional people and big sponsors, the lights are so beautiful!  I appreciated the effort of the house owners put into that!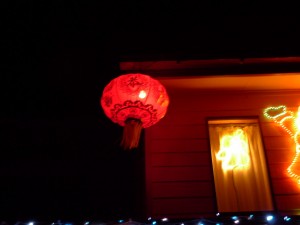 They are creative too! I saw one of houses put some Chinese features in their Christmas Lights!
Officially,  the Christmas Lights are ended last night. If you live in Calamvale, that is still worth to drive pass there. Maybe, the owners still leaves their Christmas lights on.
If not, then please click here to watch the photo I took last night