Tomorrow, noodle night market ,which is a major event of Brisbane Good Food Month, will start officially. I was in Southbank this evening, I saw the stalls has setup.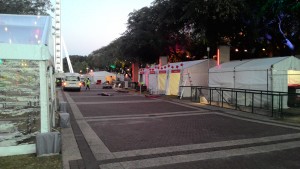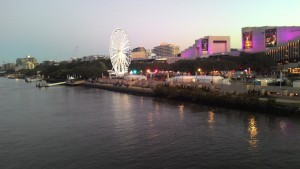 There will be 30 stalls, including Japanese pizza,ramen and Chinese bao burgers. Please checkout from their website.
However, I pointed out some highlight stalls.
This is a restaurant from Melbourne. They converted Chinese buns into Chinese bao burgers.  That is quite interesting.
Japanese Pizza Okonomi House:
A lot of friends like their Japanese Pizza.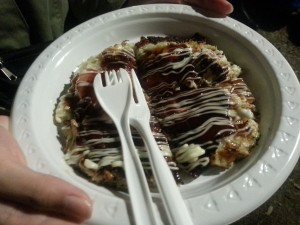 I love japanese Ramen, I will try their signature dish, Tonkotsu Ramen.
Sorry about that, I have not time to list all stall in here….. The best way is going out there!
Address: Culture Forecourt, Southbank.