Australia has a lot of Vietnam migrants. They brought the tasty Vietnamese food to Australia too! Even they opened a lot of tasty restaurants.
There is a Vietnamese restaurant I like. It calls Rice Paper Vietnamese Cuisine(漢記) which is in Runcorn, the area close by my house. That is the reason I go there frequently.
In the most of times, I order Chicken noodle soup. The soup base is very tasty. Moreover, I paid a dollar extra to upgrade the noodle to clear noodle, which is a traditional Vietnamese noodle. If you are going to have Vietnamese cuisine, you must try this kind of glass clear noodle. I love their sticky texture a lot!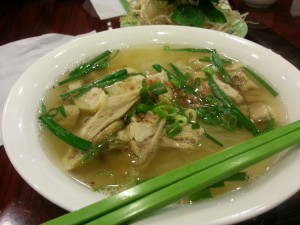 Besides the noodle soup, you must try Vietnamese black coffee!The coffee taste is very very unique! I felt the taste of this coffee is quite rich!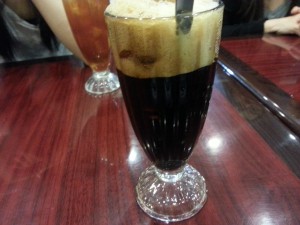 Rice Paper Vietnamese Cuisine(漢記)
Address:
Shop 10
Warrigal Square
261 Warrigal Road,
Eight Mile Plains,
QLD 4113
Tel:073219668
Open Hours
Mon, Wed-Sat:11am -9pm
Sun :11:00-8pm