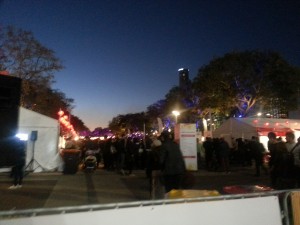 July means Good Food Month if you are in Brisbane now! During 9 July to 9 August, there will be a number of events about food happening around Brisbane. A number of famous restaurants will take part in this event.
Also, this year will have Night noodle market agian, this event was very successful in last year Good Food Month. In this year, a number of  restaurant stalls, themed bars, music and an outdoor party will setup in Culture Forecourt Southbank again. I am looking forward about that. This event will be held during 22 July – 2 August 2015.
I think that will be fun!