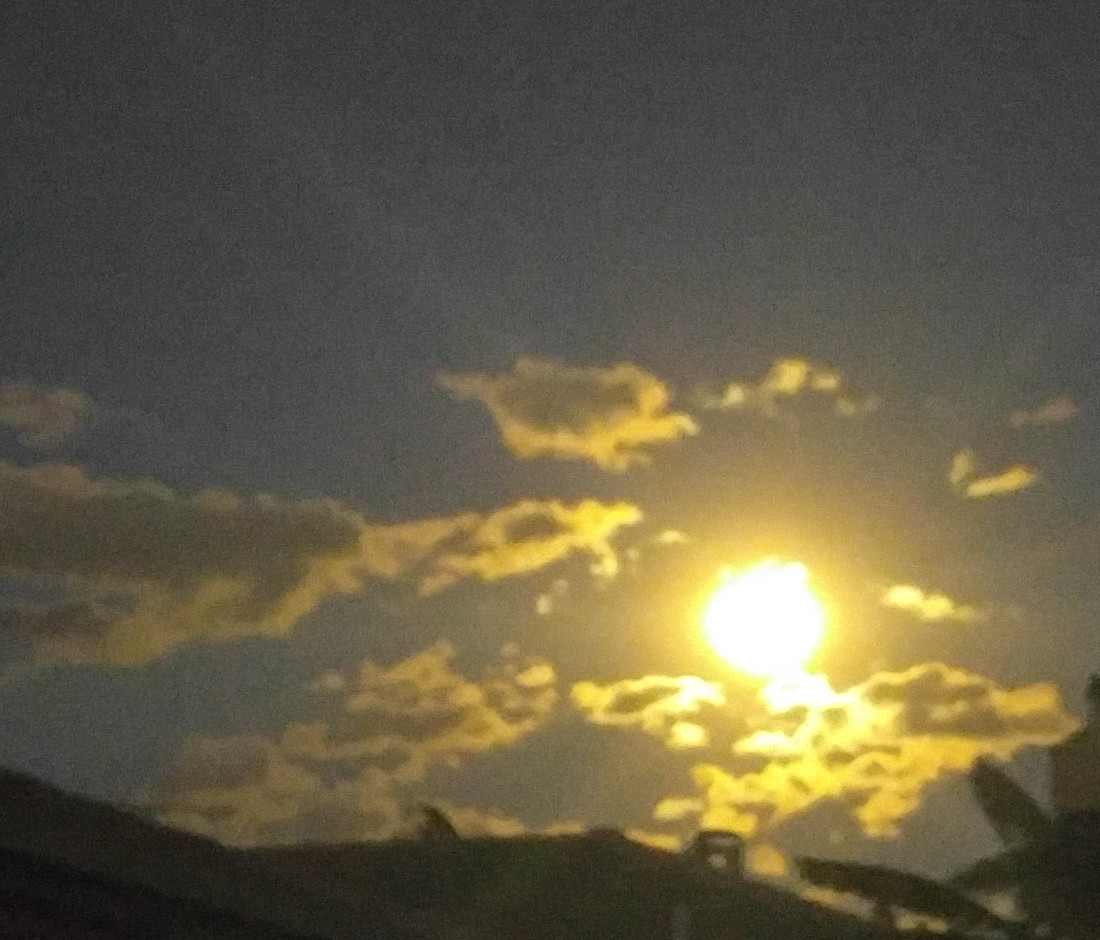 Last night, I saw a super moon when I back home. The moon was brighter and bigger than usual. Moreover, another Super Moon will happen in 70 years later. That is a rare chance! So, I made the decision, we went out for dinner and watched the super moon, well, that was a good excuse to dinner out.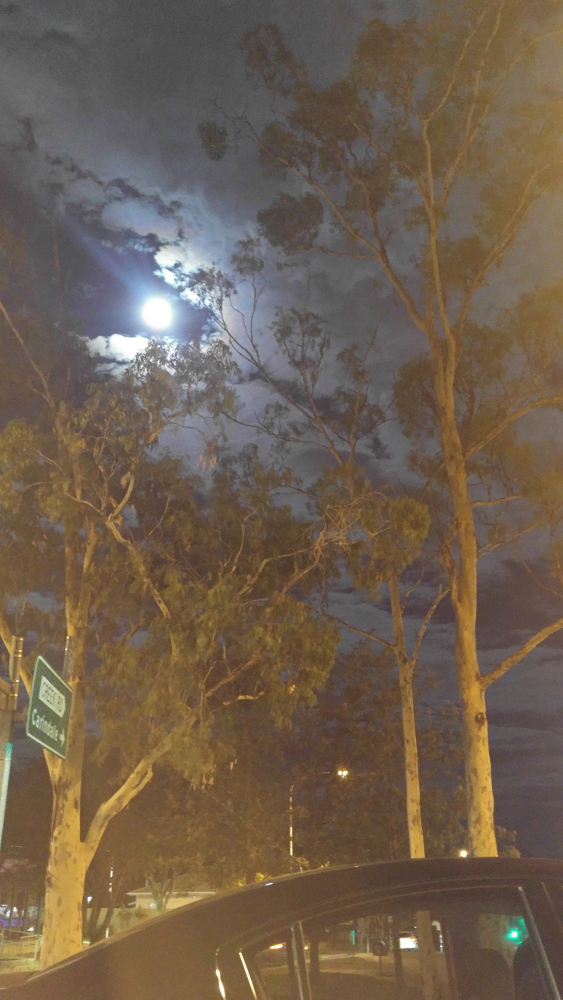 We arrived Mount Gravatt Lookout at 9 pm; it was Moon rise and moon set which should be the popular time for moon watching. There was a lot of people. I was surprised so many as keen as us to watch the super moon. Near the peak, there was a traffic jam. I already felt that was a good sign. We might not be able to get a parking spot. When we arrived the peak, the car park was full. Even some cars parked at the grassland and roadside too. In the end, we only stopped a car for a few seconds and my wife took a photo of the moon.
That is a chance today. We can go to Mt Coot-tha Lookout or Mt Gravatt Lookout for watching the super moon if you won't scare off the crowds. But Bureau of Meteorology said tonight, they will be a bit cloudy.