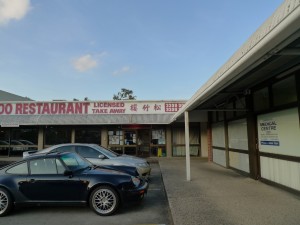 Peking Duck is a famous dish from Beijing. I had this kind of dish  in Hong Kong a number of times, even I cannot remember the actual number at all! Those peking ducks are not as delicious as the one I had a restaurant in Brisbane, Pine & Bamboo Peking Restaurant.
A number of friends have recommended this restaurant to me, but I had not chances to try their peking duck before. Last month, finally, I had a chance to have a dinner in there!  Well, that is very good! I have not been disappointed at all!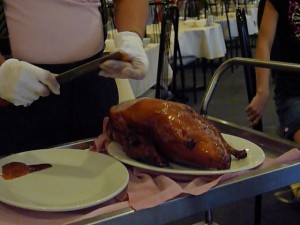 Before I talk about their duck, I wish to talk about their staff's skill. They are highly skilled! I saw a staff cutting the skin out of duck! That is a kind of performance! It looks a dance!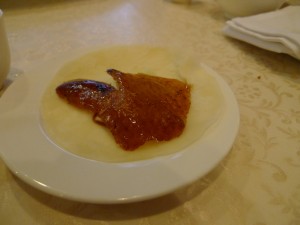 Looks! The skin is so thin!!!Moreover, that is very very tasty too!!!  Moreover, if it serves with sweet bean sauce, that will more tasty.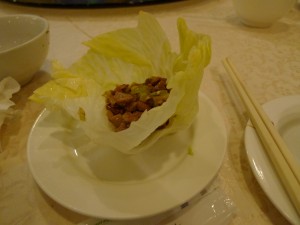 That is not just duck skin. They used duck meat to serve with lettuce cups. It calls "sang choy bow".  It is  delicious!
Both dishes impressed me a lot. I believed they are more authentic than those I had in Hong Kong. Maybe, Hong Kong is developing too fast. It cannot keep the authentic Chinese traditional dishes.
Pine & Bamboo Peking Restaurant
Address:Shop7/968 Wynnum Road,
Cannon Hill Qld 4170
Telephone:07-39999095