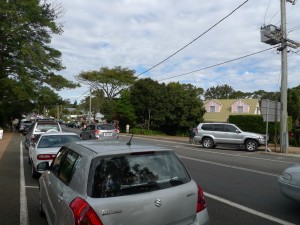 If you go to Gold Coast, I will suggest to visit Mount Tamborine. That is because this area have various activities in there, such as tree top walk, wine tasting, bush walking and shopping too, but the most of them need some entry fee. Few weeks ago, we went to Mont Tamborine and do some free activities.  For example, we chose to spend our afternoon in the Gallery Walk at  Mount Tamborine.
There are some art shops. They sold handcraft art, paintings and artist style homeware too! There are a lot of places to shop. Moreover, there  are some coffee shops and a tasty organic ice cream shop which is I highly recommended. Well, we had a lunch in there, that is not too bad, but that is a bit expensive.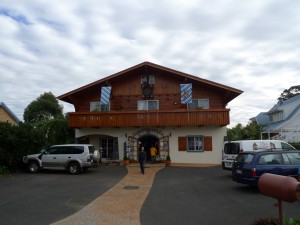 In addition, there is an landmark shop in there. That is German Clock House. It got a fancy out-fit, looks a woody house! That is not just that.  Inside this shop, there are a lot of "Grandfather" style mechanical clocks. I don't think you can find this kind of things very easily elsewhere.  Besides, they sold European style goods.  That is quite  interesting.
I believe you can spend a whole afternoon in there.