I used to have dinner by myself. That was the reason not to have Korean barbecue. If you go to Korean barbecue with myself,that is similar to cooking by myself, which is very boring.
However, recently I got a friend to visit me. She can come with me to have Korean barbecue. Then that won't be boring. We can cook the meats together while we are chatting.
So, a few weeks ago, we went to Obaltan in the city to have a Korean barbecue with a friend.  It was a very nice and comfortable restaurant, which is very good to have a catch up with friends.  We had a good time in there and spent around  two hours chit-chatting in there.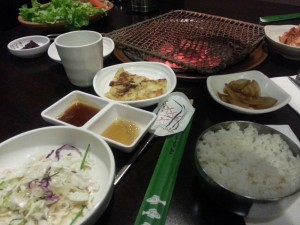 Moreover, the food in there is great too! Firstly, a set of Korean side dishes arrived, such as sweet potato and Korean kimchi. They are very tasty!!!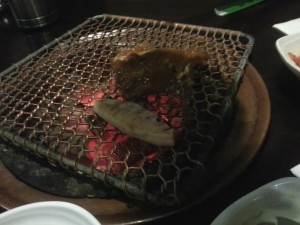 Just after a little while, our main dishes arrived: Sweet Soy Chicken and Pork Neck Meat. They are good too! Moreover, they were using the Charcoal to cook it.  This is very authentic!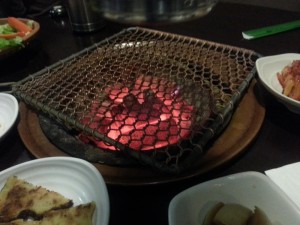 I love it! Moreover, the price is not too expensive. That was a dinner for two people and the final price tag is around $38. That is reasonable.
I will come to this restaurant  again.
Address  91 Elizabeth Street Brisbane QLD 4000
Tel 07 3211 1469