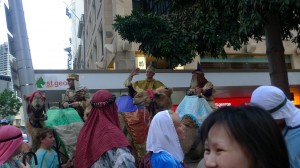 Tonight, I went to the city to watch the Myer Christmas Parade 2013. Same as previous years, there were a lot of performers dressed as Christmas figures such as Santa Claus and the Three Wise Men.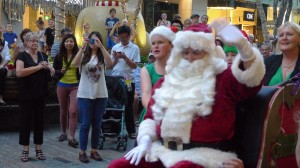 Of course, this year's parade had something new. For example, in the parade team, there were some huge floating Christmas figures. They were very cute!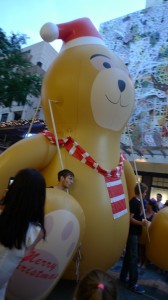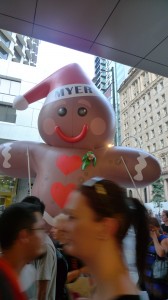 Moreover, the theme of this year's parade was Nutcracker. There were some Nutcracker characters dancing in the parade. The dancing was wonderful!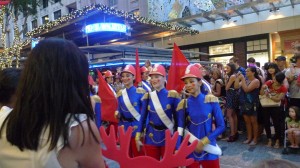 This is a major event in Brisbane, please don't miss it. The parade will run from 6.30pm daily in Queen Street mall until 22/12.