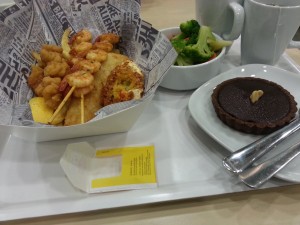 Most times, I eat fish and chips at ikea. Normally, that's under $10.
Last Thursday, however, I had something different. I spent $12.99 for dinner. That was lot more than before. I had a fishermen's basket. That included a fish fillet, crab, prawns and octopus. Moreover, there was a chocolate tart as a dessert. That was tasty and filling. For that amount of food, $12.99 was not too much!
I was fully satisfied!
Logan IKEA
3539-3565 Pacific Highway
SLACKS CREEK
QLD 4127