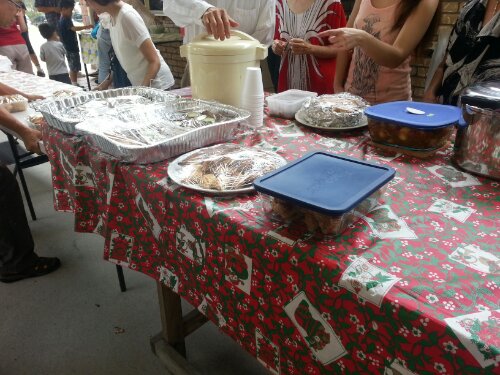 I guess everyone in Hong Kong is very busy with shopping now, because a lot of shops are on sales.
In Brisbane, no one goes to shopping too. Most of shops are closed. Even Mcdonald's is not opening too. Most of people I know planned to spend their Christmas with family and friends. They will setup a barbecue at backyard, invite the people to their home.
For us, we went to the Christmas service in my church. After that, we had a lunch together with brothers and sisters .