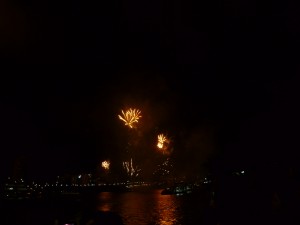 Tomorrow, that is New Year Eve. That will be the time to watch Firework again! Tomorrow Night 8.30pm and Mid-night at 2014, there will be fireworks in the sky above Brisbane River. Of course, I will go to southbank for this firework display which has been called largest-ever in Brisbane.
If you do not want to go out, you can watch the live stream from youtube for Sydney Firework . The live stream will be started from tomorrow 8.30pm Sydney Time.
(P.S. Special Thanks to a friend to provide the information of live stream for Sydney Firework).