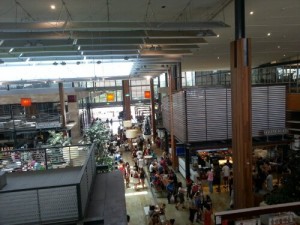 Today is Boxing Day.  A lot of shops are running a crazy discount, including major stores, such as Myer, BigW and Target.  This sales is the largest discount during the year! Actually, that is a shopping day. I believe most of people in Brisbane went for shopping today.
I went to Westfield Chermside for the boxing day shopping today. That is the largest Brisbane shopping mall, where has Kmart, BigW, Target, Myer and David Jones. I should be get everything in one spot!
However, that was a painful day.  I arrived in there around 11am. I had spent half hour for parking and the whole mall were full of people, I saw even some shops required the people to line up for entry! That was crazy!
Fortunately, I got a 1000 threads fitting sheet in half price at Target. Finally, my hard work got a return! The boxing day sales always has some good stuff.