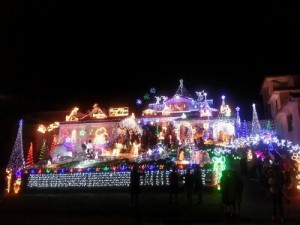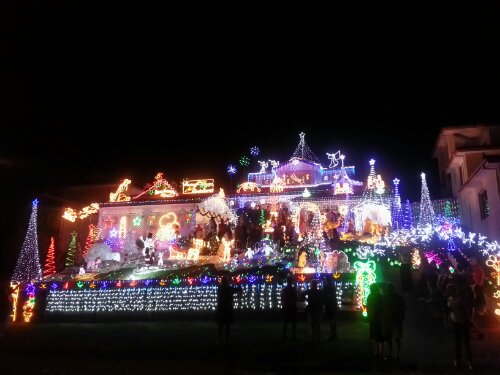 There is another must-do Christmas event, that is visiting the winners' house of 4KQ Christmas Lights Competition . Each winner put a lot of beautiful Christmas light decorations on their house, aiming to win this competition. I visit those winners' house every year.
This year, I went to South Residential Winner at Edens Landing. The house is very very impressive, the whole house is surrounded by a tons of light decorations.  It lighted up the whole area!
Moreover, I love there are star-shaped  light decorations at the roof. They keeps to flashing. That looks firework on the sky!

Besides of light decorations, they placed the Christmas Figures at their Garden, such as three wisdom kings and Mary.
Also, the house owner put a Santa's sleigh in their garden. You can sit in there and take photo with friends. That is very very cool!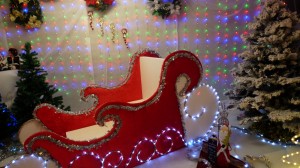 The owner house is so generous.  They opened a part of their house and put Christmas  decorations in there. For example their living room.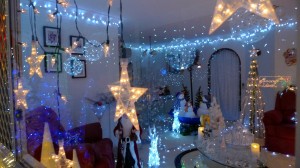 Wow,that is a "Christmas Home"!
And they placed a little toy train set in one of their room, I suggest that must be polar express!
This house is very very cool! Please don't miss this event!
Address:11 Lucy Drive, Edens Landing