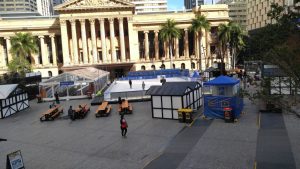 In Brisbane, our winter is only about 10-15 degrees. That is not really, of course, there won't be snowing at all. That doesn't looks like a "real" winter for me.
Fortunately, from Today to 10 10 July 2016, Brisbane has the Winter Festival. During this festival, a giant open-air ice-skating rink is placed in front of King George Square. I think if you can have ice skating  in opened air and behind a Italian Renaissance style Brisbane City Hall, that sounds very "Europe".  However, this is not free of charge. For adult, the fee is $28, Child from 5 to 15 years old is $19, under 5 years old child is $11. For family pack(2 adults and 2 children) is $60.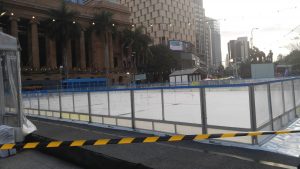 For this year, there is a new feature, a gain real snow Toboggan Slide. You can feel like sliding a real snow hills.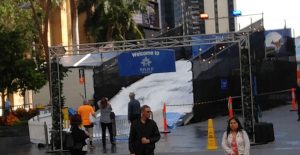 This ride will cost $7  each times.
Besides of excitements, there is a traditional style European marketplace. You can get some warm delicious foods, such as hot chocolate , from there, after the playing time.
I think that should be a fun family activity, we have not a real snowing winter, but we can play with the real snow during this festival. The school holidays are coming, you can consider to bring them there!