These few days, Antarctic blast is pushing the cold air up to north. This makes the temperature cooling down.  That sounds good to play with some ice. This may be the reason I saw there are a few people to attend Winter Festival  in King George when I was in City few days.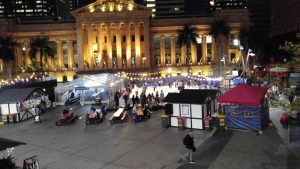 I saw the giant ice-skating rink  has a number of people. Moreover, I saw the European style market had a few people to have some hot food. In additional, I saw a few kids were playing the real snow in  Powder Pit.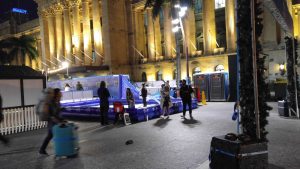 That sounded fun too!
I think there is a joyful place to have a icy winter!