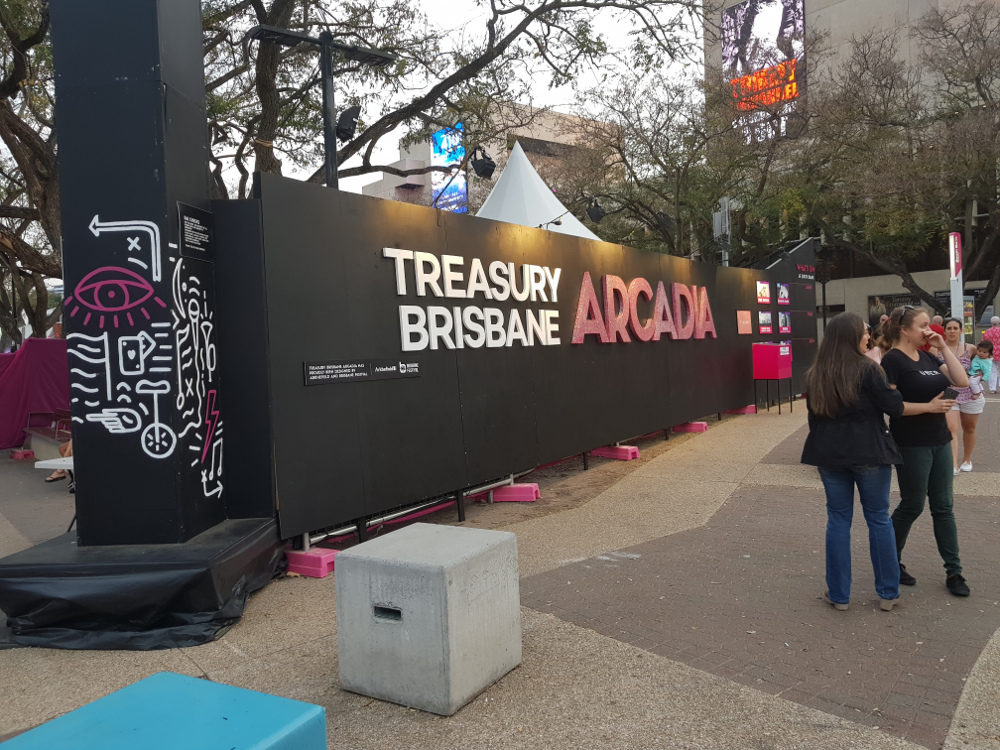 Last week, I was in the city for a user group meeting. Thus, I took this opportunity to visit the main venue of Brisbane Festival in Southbank where is near my meeting place.
I arrived around 5 pm. There were not too many people. I feel quite comfortable, and there was not too crowded. I guess the most of people were still at work.
Although that was still a bit of early, I saw there were a few people at the entrance of Arcadia. They were standing in front of "Brisbane"sign for photo taking. I think that is a must-do activity.
Besides, there are a lot of people sitting in the open space pub for eating pizza and having a cup of beer.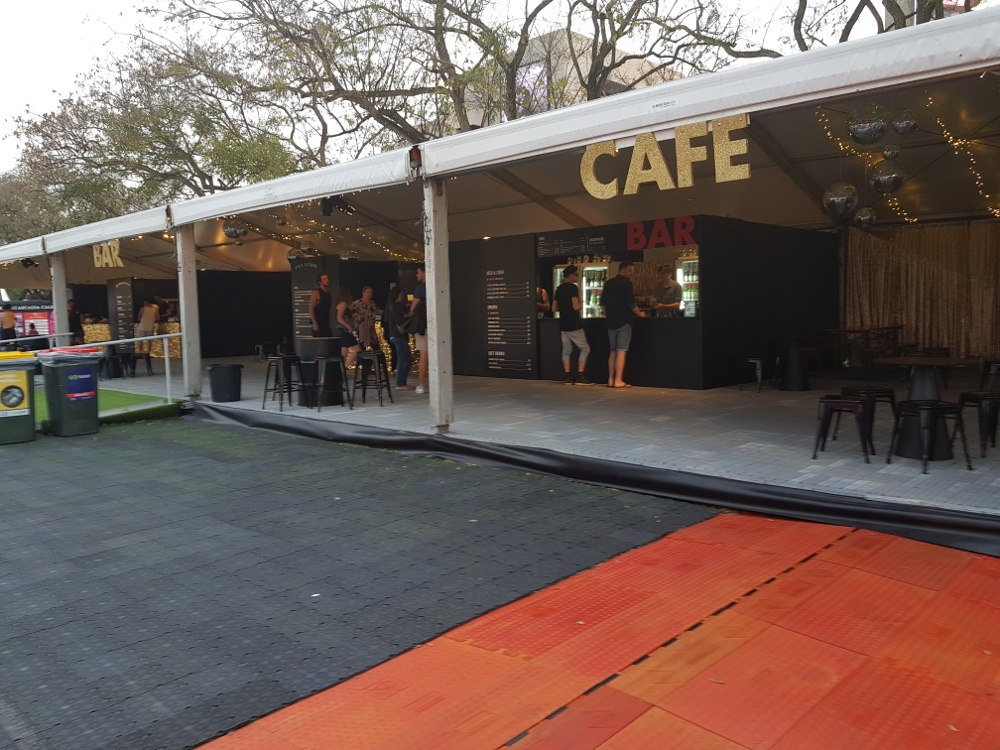 Lastly, I saw there was a big screen in the middle of Arcadia. A cartoon in that screen can talk with the people in front of itself. That sounds interesting; I saw some people taking a photo in front of this screen.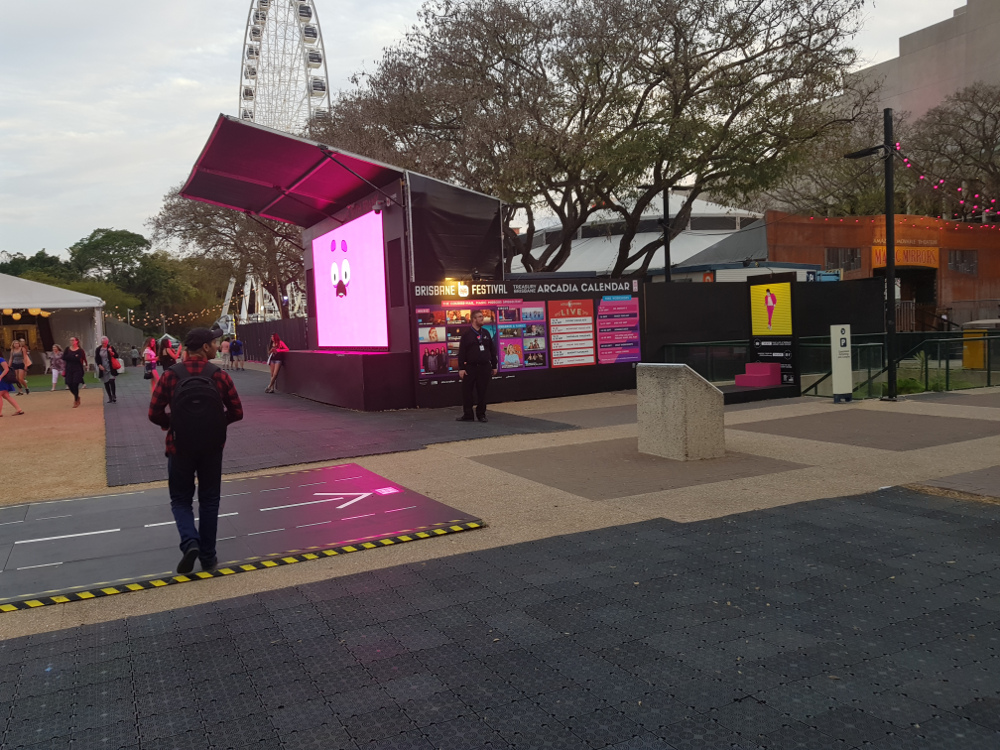 That is too bad, and I needed to rush back to the meeting. If not, I would buy a ticket to enter Magic Mirrors Spiegeltent where has some music acts, floor shows and circus bravery. (Actually, I don't want to spend money at all. Having meeting is just an excuse).
I think that is worth to visit if you will be nearby Southbank. It won't last long; the festival is ended on 30 the September.