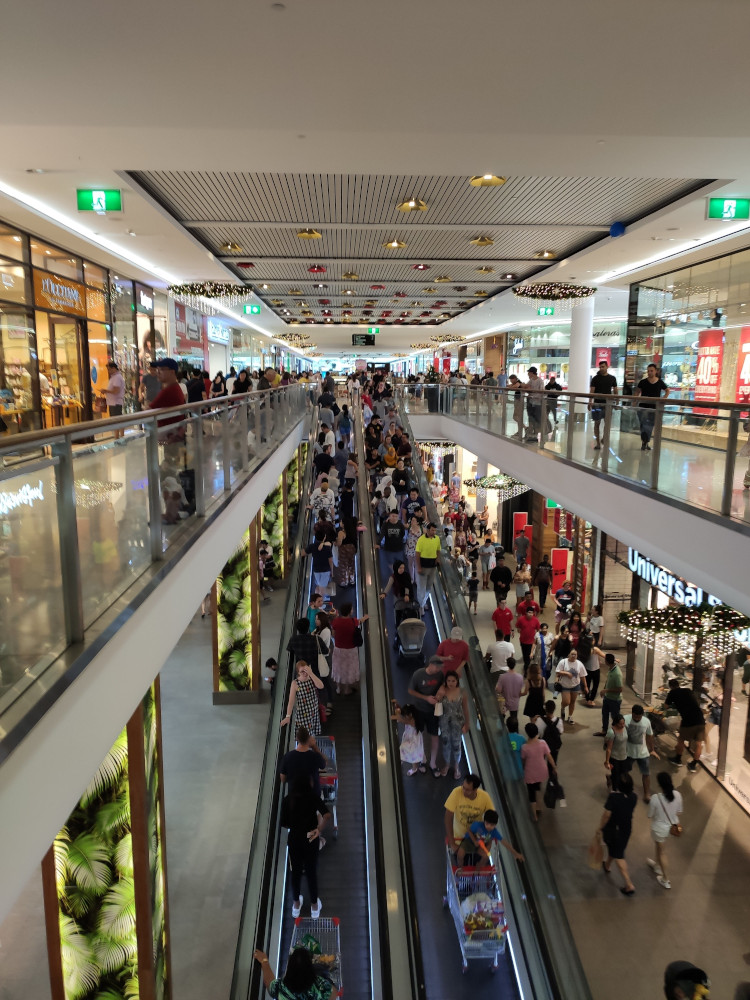 Yesterday is Boxing Day. According to my experiences during the past years, a lot of people will go to the shopping mall, because the most of shops have massive sales on Boxing Day. Thus, we went out a bit late, around 2pm. However, there were still a lot of people. When I arrived at Kessels Road, about 1KM away from Garden City. There was a queue to enter Garden City. I spent 15 minutes in the queue; then I could enter the car park in Garden City. And then, I spent another 30 minutes to find a parking spot. I used 45 minutes to line up and seeking the parking spot. That was crazy.
When I entered the mall, there were a ton of people. That is rare to see in Brisbane. I felt I was in Hong Kong. Also, I saw a lot of people walking with a full trolley of new stuff they just bought. I think this year; there should be a good record of sales during the boxing day.
For myself, I do not have may things I need to buy. My home blender is quite old and dirty. So, I wish to buy a new one. Then I found one is in Target for $79, which is only $20 off, not a huge discount, so a lot of stocks on the floor. That is the reason I can come late!