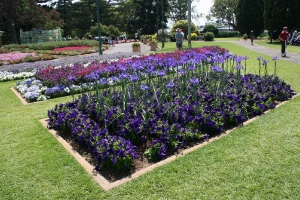 There are a lot of activities in this area this month.In Brisbane, We have Brisbane Festival. Also in Toowoomba, there is also a major event happening. This is The Carnival of Flowers, which held from 15th to 24th September.
First of all, I need to recommend you visit the private gardens of the Chronicle Garden Competition and I think that is a must-do event. Many passionate locals turned their private gardens into stunning floral showpiece . to participate in this competition. Those gardens are gorgeous, and some gardens are big, like a small botanic garden. For the detailed address of those gardens, you need to buy the 15th Septemeber of The Chronicle which is available in most of the local newsagent in Toowoomba. And if you would like to spend a bit, there are some bus groups to take you to those gardens, Toowoomba Visitor Information Center will have more information about this.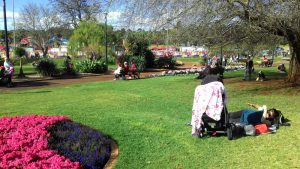 Besides, there is a large carnival and flower show in queens park. It is the main site of this activity.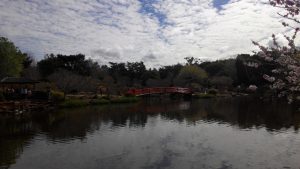 Besides queens park and those private gardens, the USQ Japanese garden is also a must-do place. There are also many flowers in full bloom, very beautiful.That is an Authentic Japanese Graden. If you read those photo I took in there; you cannot imagine that in Toowoomba, not in Japan.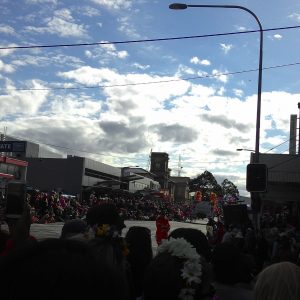 If you have time, you can also participate in the Grand Central Floral Parade parade on 16th September at 3 pm. By then, there are dozens of flowery floats will parade near Queens Park.

Please do not miss the Picnic Point. There are not too many blooming flowers to enjoy, but there is a beautiful scenery. Where you can take a panoramic view of Toowoomba.
I believe that this will be suitable for your whole family, that will be the best activity for you this weekend