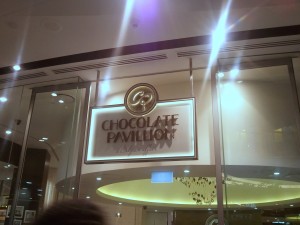 Today, we went to Chocolate Pavilion at Westfield Carindale. They are in the new section, Glass House.  Moreover, that is very new.
But the most important part is that they have got very special chocolate dishes. The first one is Chocolate Sushi.
Actually, it only looks like a Sushi. I think that is a kind of dessert. The bottom is made of chocolate. At the bottom, that is made of chocolate. Then it has yogurt rice on the top of itself. Then they have some fruits at the highestmost top level. Well, that is a "Sushi" style dessert. BUT it 100% doesn't taste like Sushi,Sushi; it tastes more like yogurt rice. By the way, It looks good too! It looks like a rainbow.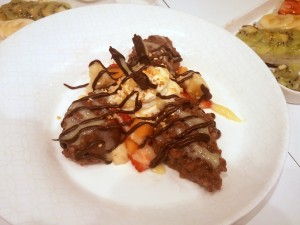 The second dish is Chocolate Risotto. I calls it Chocolate Rice whichbecause it has a is vvery rich chocolate taste. It tastes very sweet! Moreover, I recommend you should eat ice cream. This way makes it more tasty! Lastly, it tastes like dessert again!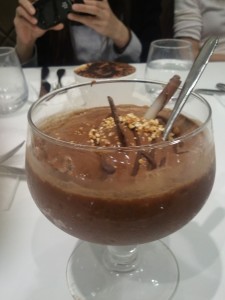 Besides of fancy chocolate, their coffee is good too! I had a cup of Dark Chocolate Affogato today.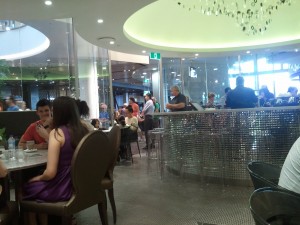 Lastly, that chocolate shop is very comfortable and looks cool! That is a good place for gathering!
I recommend this shop to you; it's, that is worth to try their fancy chocolate dishes. But I think those dishes are suitable forto a dessert rather than as main courses.
P.S. Those good things cost money, We had two sets of Chocolate Sushi, Chocolate Risotto and four cups of coffee. That cost us around $65.
Address:
Shop 1259, LG,
Westfield Carindale
1151 Creek Road,Carindale,QLD 4152