In Hong Kong which is my home town, the most of people will choose to spend their Easter Holidays at shopping malls.  But that is a bit different in Brisbane. Today is Good Friday. The most of shopping centers are closed. Moreover, I think most of Australian are not very keen to do shopping.  What do they do?
This  morning, I brought my camera to Southbank. I wish to take some good photo and have a fresh air under a such good weather. Wow, that is full of people. I think the most of Brisbane people got a same thought of mine. They plan to spend their Good Friday outdoor too!
Some people sit on the glass to do reading and chatting.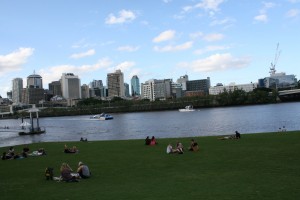 There were some people prefer to be more active. They  spent their afternoon in the inland beach at southbank.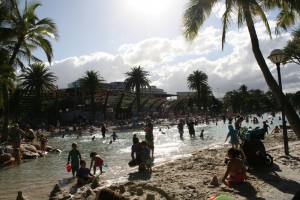 Well, although the most of shopping centers are closed, the weekend market at southbank were opening, there are some people to do shopping.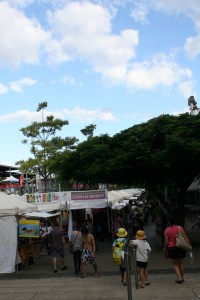 In addition, there were still plenty of people to do the simplest things, walking at riverside walk.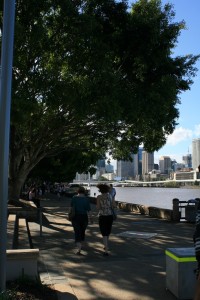 I like those activities than shopping in a mall. However, I did not do any of those activities. I was walking around Southbank with my camera and took a lot of good photo!