During past six months, there are a few new restaurant opened in Runcorn, such as REN and SOHO.Few weeks ago, another new restaurant are opened in warrigal square, that is Cha Kee(茶記) which is Hong Kong Style Restaurant.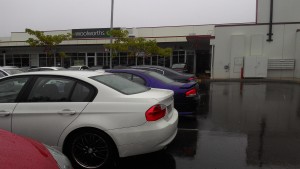 As a Hong Kong People, I felt Cha Kee is a very friendly name. Cha Kee means Tea restaurant in Hong Kong Culture. That is a kind of Hong Kong-style Western cuisine.  From its name, I believe that would be an authentic Hong Kong restaurant. That is the reason I was so keen to have a lunch in there last Sunday.
Firstly, I found interior design is quite style, at the back of restaurant,  there is a red brick wall and a huge clock on that, very fancy.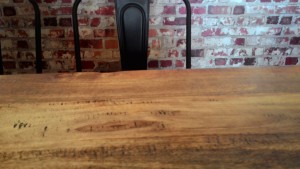 Moreover,  the price is quite reasonable. The most main courses in the menu are under $15 and lunch set is $10.90, including a main course and a hot drink. That is similar with other Hong Kong Style restaurant in south side of Brisbane. I tried hokkien fried rice with ice coffee.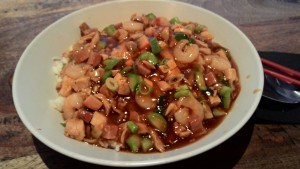 That was very very good, above average.  The sauce was the best, very tasty and there were a lot of mushroom and pawns, really value for money.  The fried rice were cooked prefect too. I like it!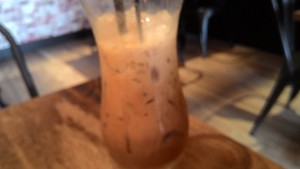 The fragrance of coffee was quite strong. I love it too!
Cha Kee  are in my list for Sunday lunch too!
Address: Shop 11 / 261 Warrigal Road Runcorn, Brisbane, Queensland, Australia
Opens Daily from 11am to 10pm