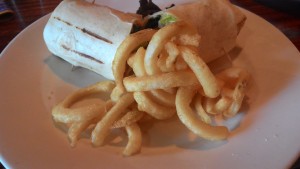 Hog's Breath Cafe is a steakhouse I and my wife like. Sometimes, we go to have a streak for dinner.
Actually, there were some good value lunch deals too. A few weeks ago, I have a chicken caesar  wrap with chips, they only are for $9.90. As a restaurant, the price is a good deal. If you have a chicken curry in a food court takeaway store, that will be a similar price.
I think you are considering to go out, that is worth to checkout their lunch set menu.