Recently, I tried a new coffee,Cafe Madeleine, next to Hoyts Cinema  in Sunnybank Plaza. Their shop front looks beautiful, I think they hired someone to design that.
Besides of the shop front design, their food tastes good and great values. Last times, we ordered a seafood pan pasta which sounds like a Korean-Italian fusion dish.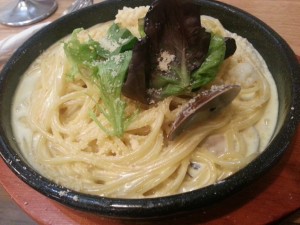 I love the sauce, which is very creamy. Moreover, it had a lot of seafood, such as squid, shrimp, mussels and fish. Wow, I paid $8.80 and I cloud have that many types of seafood, that was great value for money.  Moreover, that $8.80 meal included a piece of garlic bread.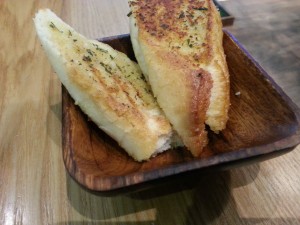 If you go there after 2.30pm, you can try their omelet rice which is only $9.90. I tried their creamy chicken omelette rice.  I loved their omelette, which is fried very well. Inside the omelette, there were tasty chicken fried rice.  Of course, I loved their creamy sauce too.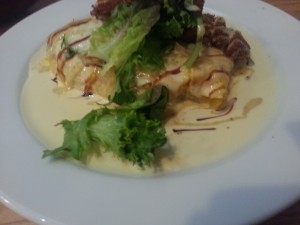 In addition, this $9.90 deal included a cup of orange juice.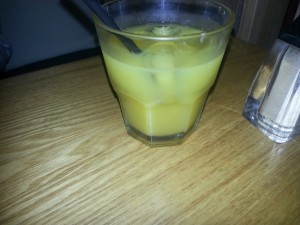 I am happy about the meals I had in there and I had my lunch in there for a few times too.
Cafe Madeline
Address: Shop 113 Sunnybank Plaza
358 Mains Road
Sunnybank
QLD 4109
Tel: 07-33445922