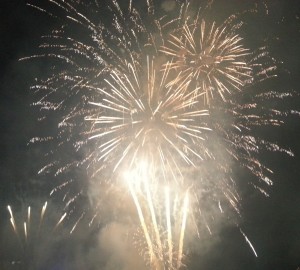 Last night,we went to the Southbank for Suncorp Riverfire fireworks. it is a major event in Brisbane every year. The entire fireworks show  was 30 minute length. Firstly,  two F / A18 fighter jets flew over Southbank to kick off this year Riverfire.  Then a barge on the river and  the rooftop of some buildings at CBD started to emit colorful fireworks. Those firework were in different shapes, some like a meteor, other like a big flower balls, even some were heart-shaped! And under the  Goodwill  bridge emitted some fireworks, like a golden watefall In addition, those fireworks were just beautiful colors, some were given a "Sa Sa" sound. That was very interesting.  The fireworks were very attractive, unfortunately that is same as  previous years, in addition to fireworks, there were  laser effects.
Before fireworks started, at the events, there were some air force aerial displays, included two army helicopters and two F / A18 fighters flow over southbank.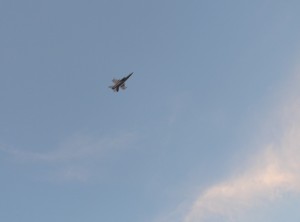 When two F / A18 fighters flow over, finally, I knew its engine sounded thunderous. Well, the jets flew very fast, I cannot see them very clear!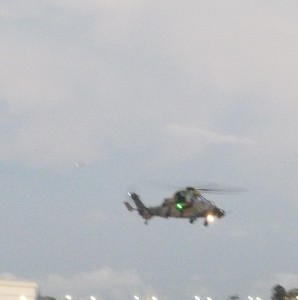 Armed helicopters circled in the river and southbank, and the soldiers on helicopters waved to the public from time to time! We are very pleased because we  can have close distance to see these helicopters!
Besides fighter jets performances at the sky, on the river, there is the police silver brand to performance at a police vessel.  That is great!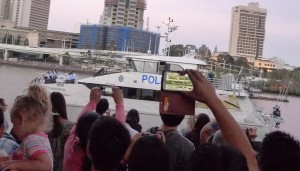 This year, Riverfire is fabulous!