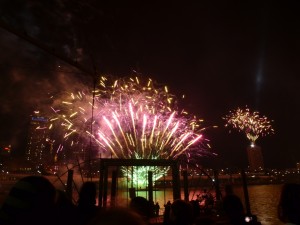 Now is near the end of Brisbane Festival 2014. That is the time for the largest event of this festival,Brisbane Riverfire. It will start on Tomorrow 7pm.  Moreover, according to the official website of Brisbane Festival, there will be aerial displays from defence force at Sunnybank. The timetable is listed as the below:
3.30pm – F/A18 Super Hornet
4.30pm – Helicopters
5.15pm – Helicopters
5.37pm –  F/A18 Super Hornet
5.50pm – Helicopters
7.04pm – F/A18 Super Hornet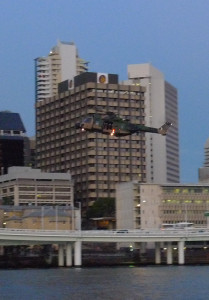 I believe this event will be great and a lot of people will go to southbank for this. Thus, the best way to there is using public transport.  Translink will have extra services for this event!