Yesterday is the last day of taiwan festival. This year , the festival took places in four shopping malls and about a week long, without a central location. This was a bit hard to attend their programs.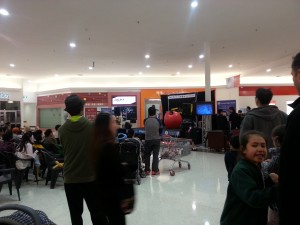 However , i have attended some programs. Firstly, I watched the magician show on last Thursday . The magician turned himself to a ball and was jumping around the stage. That was very funny.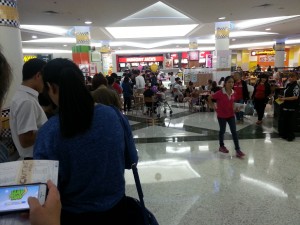 Secondly, yesterday, i went to cha time in sunnybank around 1.30pm. We enjoyed the buy one get one free deal. Although we spent an hour for lining up, that was  a huge bargain! Long time waiting was still worthy. Moreover we got a ten dollars voucher from a center staff. We can use it on 7th september. We got a huge benefit on this trip.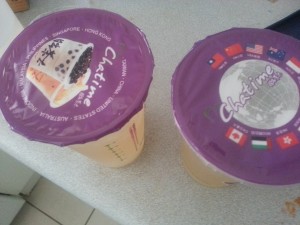 Lastly, at night, we went to the  LuBenTan Night Market at calamvale central. There was a full of people. The car park was completely full. We had to park in sunnybank hills shopping town and walked across to there. I have not seen that many chinese in Brisbane ever before!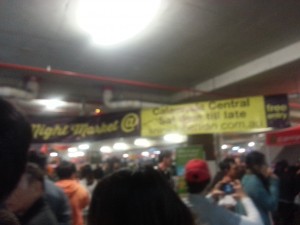 There were a lot of taiwanese hawker style food stall, but each stall had a long queue in front of itself. Thus, we had two dishes. Firstly, that was Oden. It contains 9 types of fish balls. It did not taste bad at all. Second one is coconut jelly.  That was quite tasty. I like it.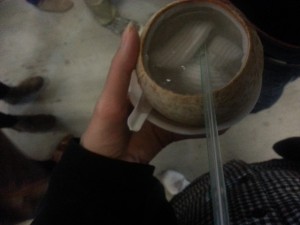 Lastly, at 9pm, a firework show lighted up at the roof of  sunnybank hills shopping town.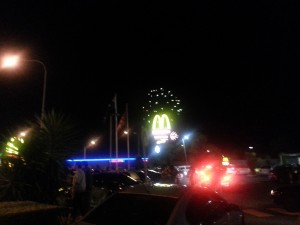 That was quite fun.
Well, although the Taiwan Festival 2014 ended, LuBenTan Night Market still opens 6pm to 11pm at Calamvale Central every Saturday.