Last night, I went to Garden City for dinner. There were a long queue of cars! I have spent more ten minutes for finding a parking spot!
Well, yesterday, the new extension of Garden city was opened to public. A lot of people , like us, want to experience those new shops during the night shopping!
Wow, I found a lot of new things in there. Firstly, there is a huge new car park at the roof of  new extension. I was so silly, I have spent more ten minutes for finding a parking spot in those old car parks.
Secondly, there are a tons of new stores, such as Target, Kmart, ADLI and new spaces.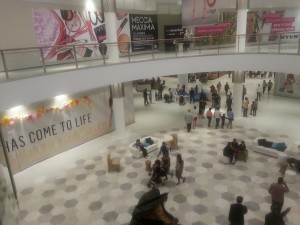 The new store of Target is very impressive! The store has a lot of open spaces, that is very different than the rest of stores. I found the shopping experience can compare with Muji.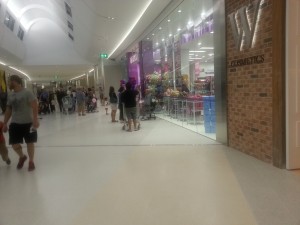 In additional, there is a new DAISO store. If you want to buy $2.8 household goods, you don't need to go to carindale anymore.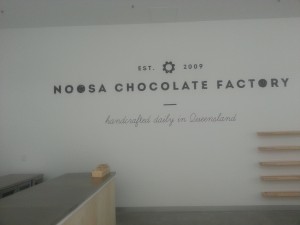 Thirdly, I found there are new few coffee shops too,  such as NOOSA Chocolate Factory and Shingle Inn. I think you can find a coffee shop within a minute walking distance.
Well, this new extension is still quite new. Some shops, such as Myer, will opens on next month.
Lastly, there are a new Asian features.  For example, a asian supermarket,Sunlit, opened next to Coles.  Although this market is not very big, she has every asian goods, such as chinese vegetable, chinese frozen food and Asian sacks.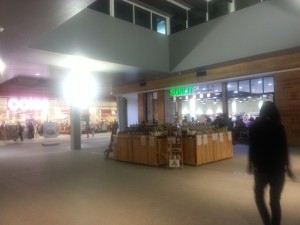 In additional, the ground level food court is extended and given a new look.  There is a new section for Asian restaurants, it calls 8 streets.  It will opens soon.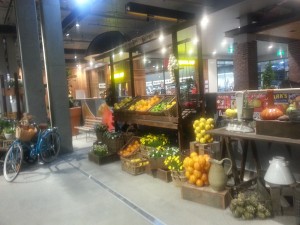 The new extension is really a good place for shopping.  Also, it makes Garden City is the largest shopping center in Queensland!
Garden City Westfield Shopping Center
Cnr Logan Road & Kessel Road
Upper Mount Gravatt QLD 4122