In Sydney, if you want to have tasty seafood, you know the place to go is Sydney Fish Markets. For Brisbane, I suggest you can go to Morgans Seafood in RedCliffe.
Sydney Fish Markets has a lot of shops to sell fresh sea food. You can choose one you like. In there, the choices are not many. But there are some fresh fishes!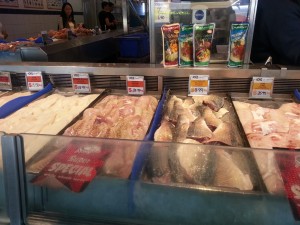 The most of important part is the oyster bar!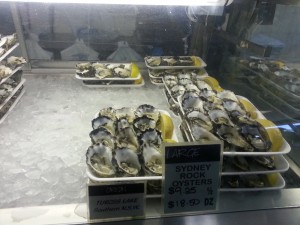 Last times I went to there, we ordered a dozen of pacific oysters. That is very very tasty and sweet too!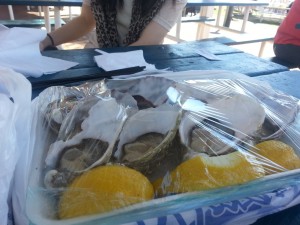 Besides of oysters, their Fish & Chips Combo is not bad too. It was only around $10.90 with a box of Fish & Chips with a bottle of drink. Although the price is not expensive, the quality was not compromised at all. The Cod Fillet was was tasty!!!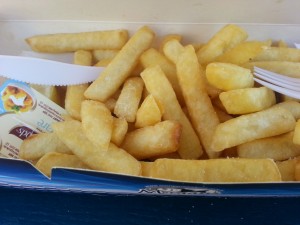 In addition, there are some outdoor seats which is very good! You are not just able to enjoy the sunshine and fresh air in there,  that is next to Scarborough Boat Harbour too! You can enjoy the scenery with foods too!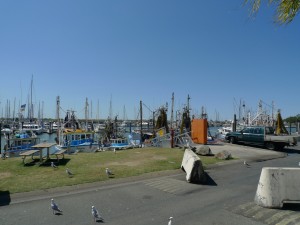 I really want to go to there again!!!
Address:
Bird Of Passage Parade
Scarborough Boat Harbour
QLD  4020