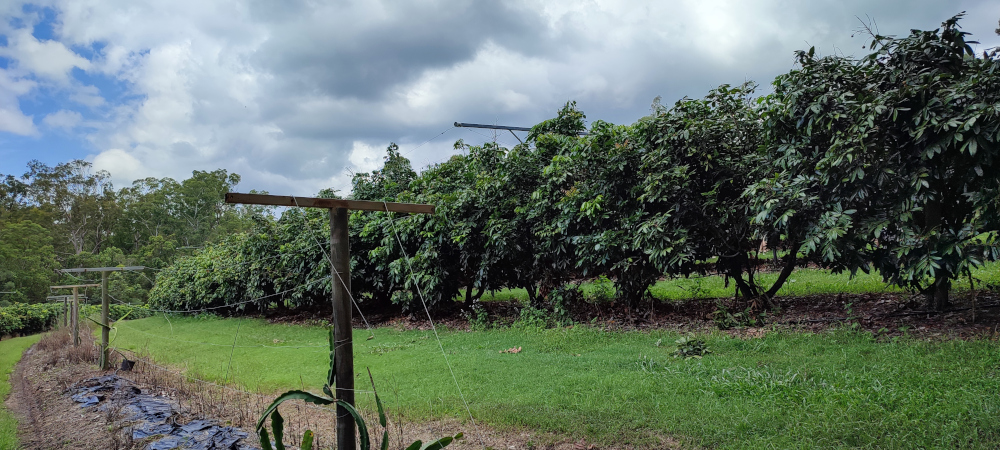 When the weather is better, that is an excellent chance to go out. Before, there was a new wave of epidemic peaks and flooding in Brisbane, so I didn't go to places far away for several weeks. Therefore, I went to Longan Garden on Sunday a few weeks before. There are longan farms around the Sunshine Coast and Gold coast, and we went to the Narangba Longan Garden on the North Lakes side, which is about a 45-minute drive from the city center. Generally speaking, the longan harvest season is from March to April, so this longan garden is open to the public, but not every week. So everyone should keep an eye on their Facebook.
We just happened to have a longan harvest and saw that their Facebook said it was open to the public. We accommodate a time to go as soon as possible because all the longan can be plucked within a week or two, and it will have to wait until the next season.
Under normal circumstances, there is an admission fee of one dollar per adult. Fortunately, since the longan was picked for the public a few weeks ago, there are not many longans left, so the garden has waived the admission fee.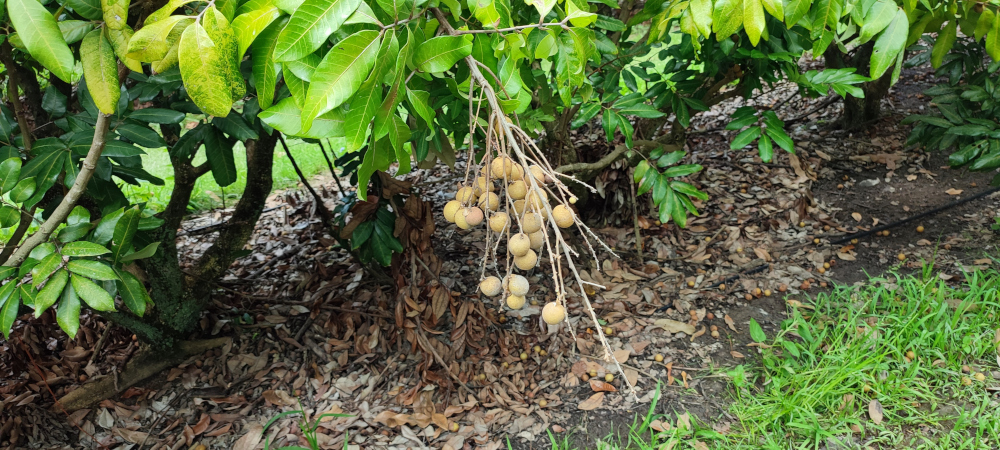 Since it was already more than 11 o'clock when we arrived, it had been more than two hours since the park opened, and most of the eyes had been removed. This is because we finally saw the longan in the corner of the garden. It turns out that longan hangs on the tree like this, and it turns out that the longan tree is only about the height of an adult. So it's easy to pick up. Some longan trees are relatively short. Even children can pick it, so children like it. For the adult, you can slowly choose the good ones. As a result, I picked 1.5 kilograms, so I only need to pay ten dollars per kilogram. Although the price is similar to the market, it is more umami than the ones outside. I bought 1.5 kilograms, and only three of them were bad.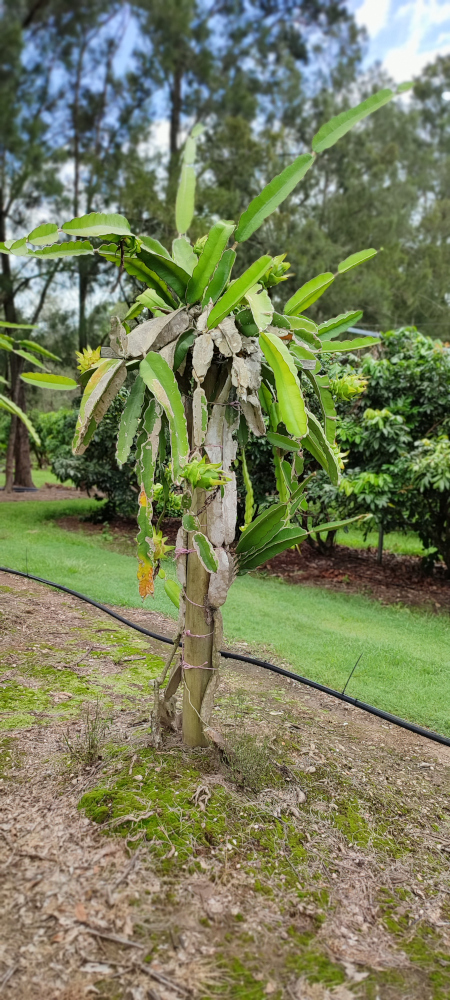 In addition, there are more dragon fruit trees in the park, which can be picked. It is also the first time that I have seen dragon fruit trees. It turned out to be like this. However, we arrived too late, all the dragon fruit had been picked, but some dragon fruit was for sale at the door.
Also, I would like to remind everyone. It's is a farm. Therefore, there will be a lot of mosquitoes. Everyone should remember to have anti mosquitoes spray.And Brisbane is still hot in March and April, so use sun oil and a hat, and add a lot of water. Pay attention to having a lot of water. AFor s for tools, a pair of scissors is good enough. The farm can lend it to visitors for a deposit of ten dollars. Finally, the day after we left, all the longan have been smashed and should be harvested in the next season. But it was delicious so we will definitely go back next year.
Address:
359 Raynbird Rd, Narangba QLD 4504
<iframe src="https://www.google.com/maps/embed?pb=!1m18!1m12!1m3!1d3549.0151927502566!2d152.89239671505078!3d-27.187259283010178!2m3!1f0!2f0!3f0!3m2!1i1024!2i768!4f13.1!3m3!1m2!1s0x6b93f9dd31fde713%3A0x65a3875db0e0085a!2s359%20Raynbird%20Rd%2C%20Narangba%20QLD%204504!5e0!3m2!1sen!2sau!4v1648212101814!5m2!1sen!2sau" width="600″ height="450″ style="border:0;" allowfullscreen="" loading="lazy" referrerpolicy="no-referrer-when-downgrade"></iframe>