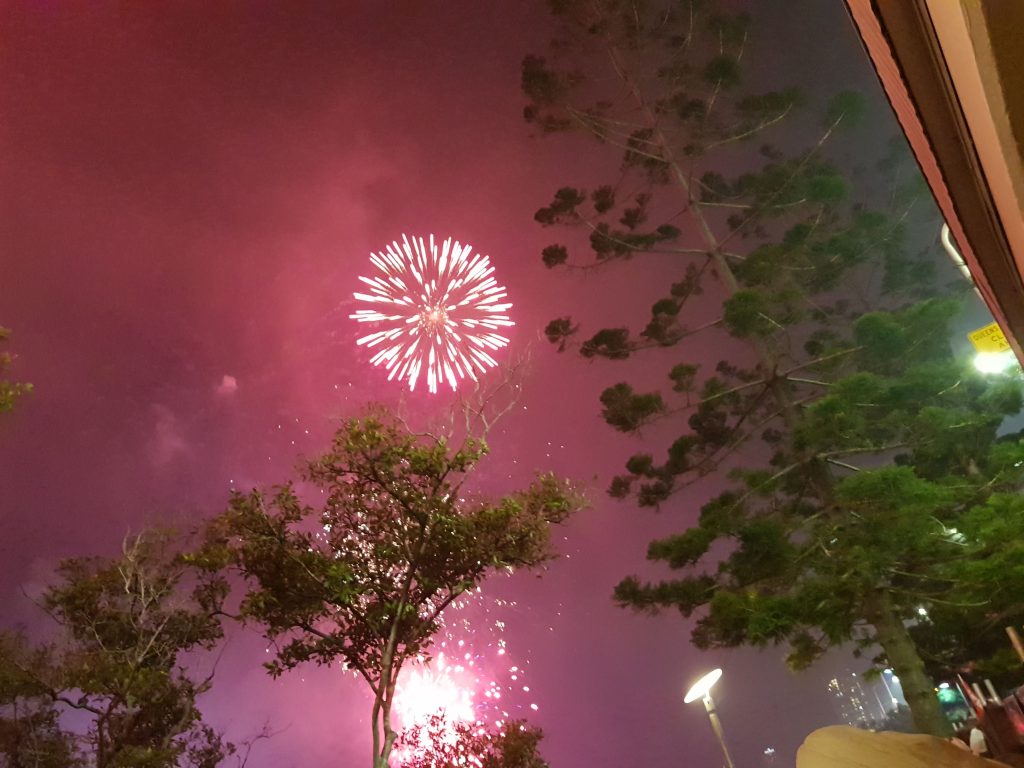 Yesterday, we went to Brisbane City for watching RiverFire 2018 around 5:30pm. Firstly, I booked a parking spot at City. Unfortunately, even I booked the parking spot, after I entered the car park, there were all full. Finally, I found a parking spot at QUT, and it is not too costly. For the weekend parking is $10 per day. Next year, I have to plan better, and I need to make sure we really really can get a parking spot. Then We walked to bicentennial bikeway just next to the river. That is not closed to the river, and I saw there was already a crowd to wait for watching the RiverFire 2018.
At 7:04pm, EA-18 has a flyover the river, then the fireworks started. There was magnificent. There were a lot of fireworks, that is 15 minutes long non-stop fireworks. Moreover, some fireworks got the sound effect, has "weeee" "weee" sound! That was interesting. Also, this year, it has a new feature. I saw there were two jet ski driving across the river and it fired some fireworks too! The fireworks are not just on the sky, over the water too!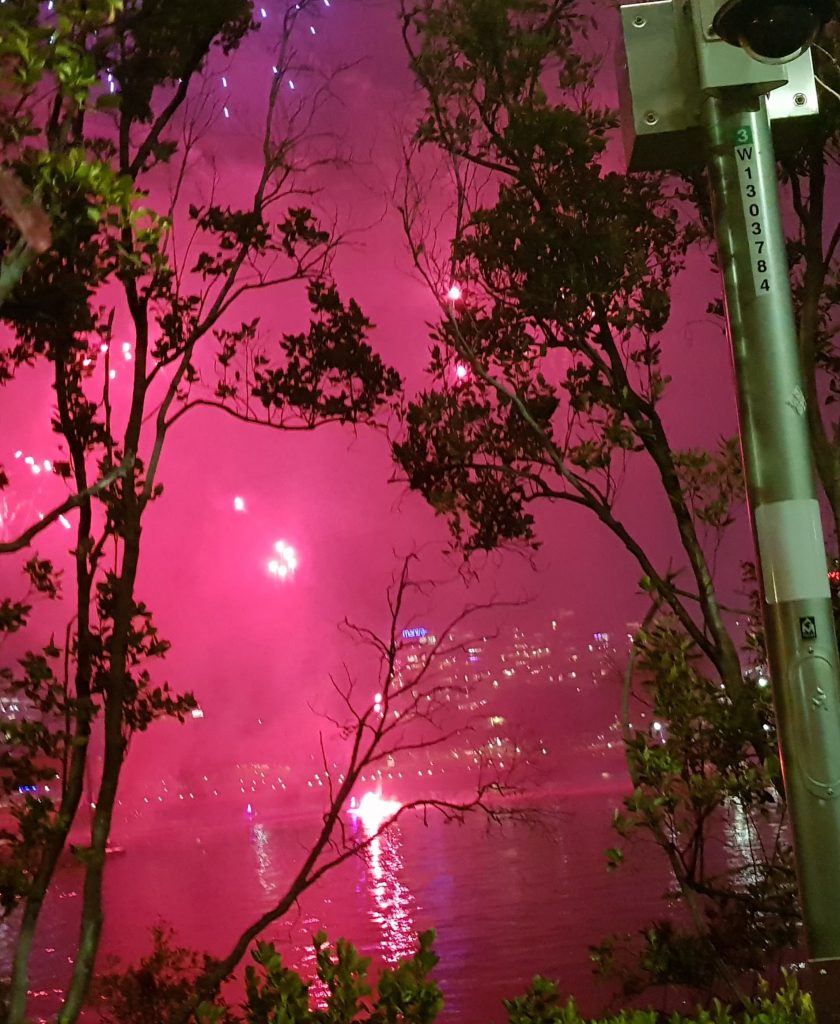 Lastly, the bicentennial bikeway is a vantage point to watch the fireworks. However, there is too close to the platform at the middle river where is all fireworks fired from. Thus, that is very very noisy. I highly recommend not staying in there if you have kids or even with a baby. That is too noisy for them.
In conclusion, the Fireworks is excellent, that is my fault. I did not arrange the parking well and end up we went to the place not suitable for us who was with a toddler. As a result, this times is not an enjoyable experience for us this year.