That is about 9 sleeps to Christmas.The Christmas celebration in Brisbane city and Southbank is full on now.
Firstly, you really need to visit the giant Christmas tree in the King George Square. At night, the decorations on the tree will be on. Every night, there are some Christmas animations projected on the wall of a town hall.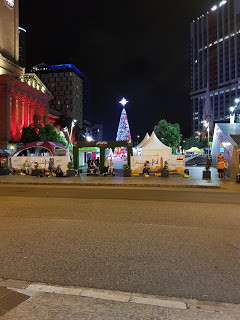 Secondly, from today to 24/12, every night, 7 pm, Queen Street Mall has Christmas Parade. There were a lot of performers dressed as Christmas figures such as Santa Claus and the Three Wise Men.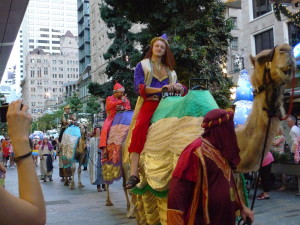 Also, Southbank is another hub of Christmas celebrations.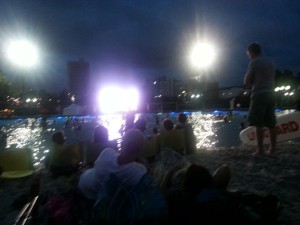 Every day until 23rd December, Southbank has Christmas Village which is a kind of Christmas Street Market. Also, in Southbank beach, there is an outdoor cinema. There will be two movies at 6 pm and 8 pm. For the detailed schedule, please go to their website for further details.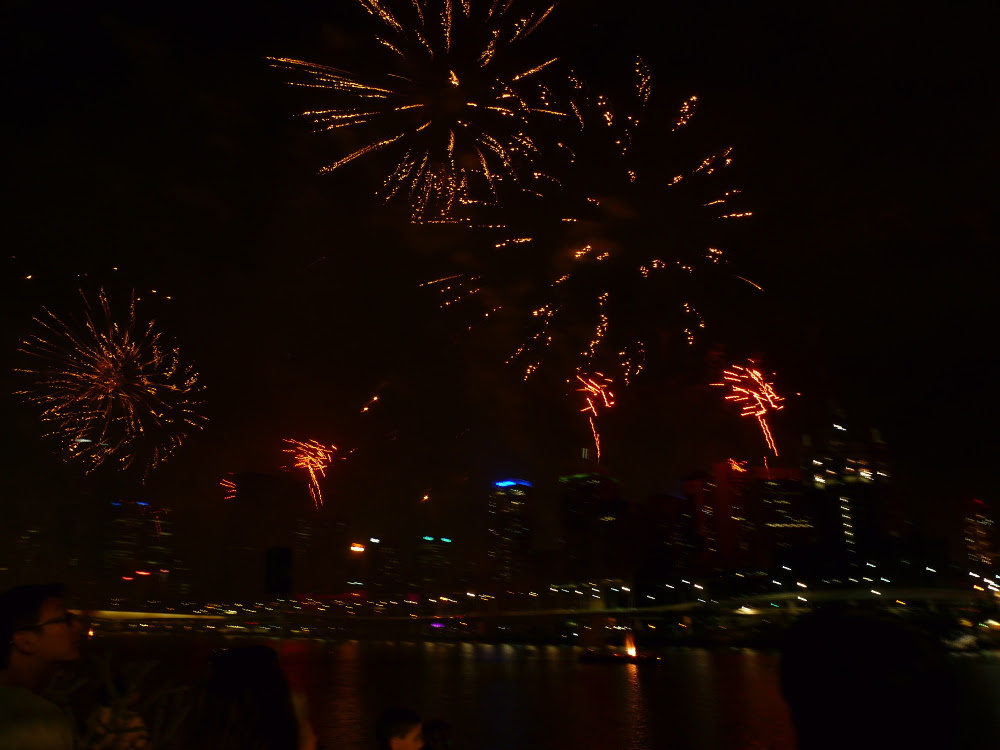 Lastly, it will be fireworks at 7.45pm in Southbank from 20 to 23 rd.