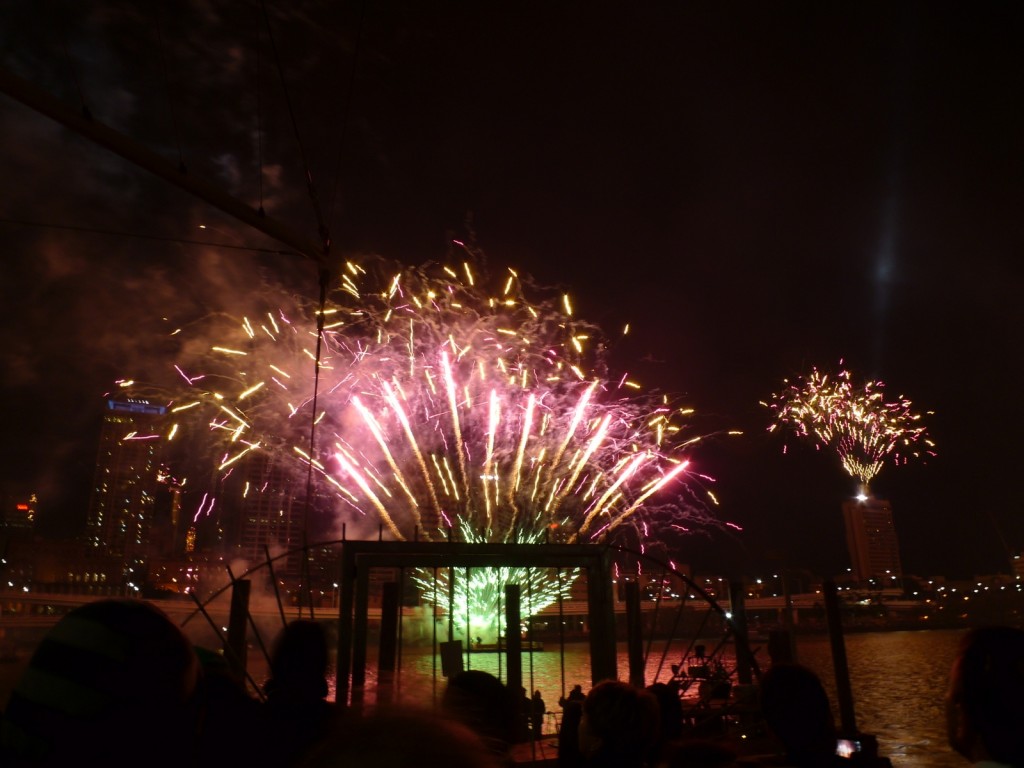 The time is passing so fast. Tomorrow is the new year eve. The major new year celebration in Brisbane is the new year fireworks display, and there are two sessions.
The first is at 8:30 pm, this is more suitable for the families with young children. It will be end at 8.45pm. For children, it is not too late.
The main session will be at 0:00 pm on New Year's Day, 2018 and I believe it will be more exciting than the one at  8:30. As for Southbank and Eagle Street, both are the vantage points for watching the fireworks. In fact, Mount Cootha can see the firework. It is even more awesome to see the fireworks across the Brisbane River from the higher ground. It has a different experience than the riverside.
According to the Translink website, all public transport in Brisbane City is free from New Year's Eve, 8:45 pm to January 1,5:30 am. This is good  for everyone to see the fireworks. There are also food trucks at the SouthBank, you can enjoy some street food with the fireworks too!