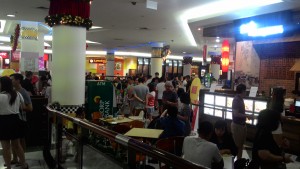 This afternoon, I went to Sunnybank Plaza for Summer version of Sunnybank  $2 Food Trail. Today, Sunnybank Plaza was very busy.  I spent a few minutes for finding a parking spot. After I parked my car, I entered the mall. That was full of people. I guess a lot of people in there for this event.
Fortunately, I arrived a bit before the start of this event (2pm),  I only spent a few minutes for lining up. Firstly, I had $2 pork buns.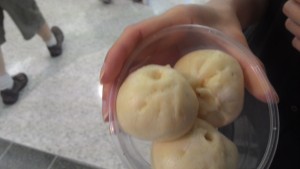 Those three small pork buns tasted good and even I called them "small buns". The portion was not small at all.
Of course, I went to Boost Juice. I bought a cup of watermelon juice.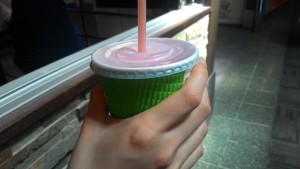 Lastly, I had a curry chicken rice from Cafe Me. I love this curry. However, the portion is a little bit small. Well, this portion for $2 is not bad.
Besides of the food I had, there were a lot of other dishes, such as Roti, small sandwich from subway,fried wonton from Zen noodle and Black Tea. The range of dishes were very wide.
Apart from food, there were some performances too, such as loins dance.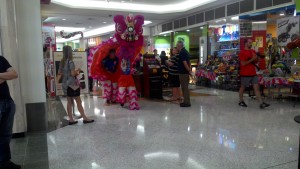 That event is not bad. Moreover, this afternoon was very hot, around 35 degree. This event was good for killing some time in air-conditioned shopping mall.