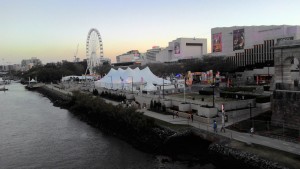 Last week, I went southbank culture forecourt. I entered the main venue of Brisbane Festival,Arcadia.  That sounds much larger than past years.  There are a few giant tents. The largest one is a bar.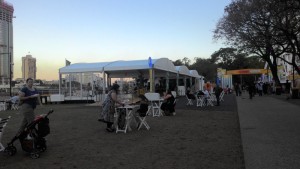 If you like to drink some beers, that is a good choice, you can enjoy the beers and views of Brisbane River at the same time. However, because there is a bar. You need to provide some identity documents to prove you are over 18. That is a bit annoying to me.
If you don't like to have a drink, there are some food trucks, you can have some burgers or curry.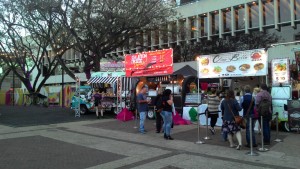 If you don't want to have a drink and get somethings to eat, there are some entertainments too.  You can buy a ticket to watch  Club Swizzle or Fear and Deligh at a small theater in Arcadia. Or attending a free event at QPAC, there are some live brands in front of QPAC.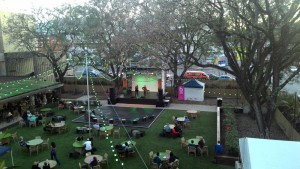 If you want somethings quiet, there are some 3D chalks painting.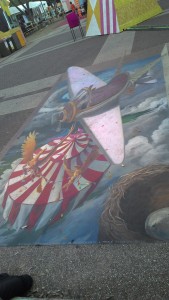 Lastly, Brisbane Festival will be end soon, the events will be ended officially on 26th September. Also, at that date, RiverFire will  ignites the skyline.