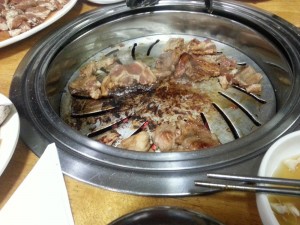 A few weeks ago, my friend and I went to have Korean BBQ again. This is because one of my friends loves Korean BBQ a lot. Moreover, that friend has highly recommended Sunny Seoul in Sunnybank; she said that was the best Korean BBQ she had in Brisbane ever.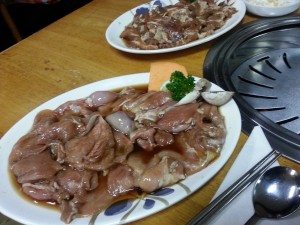 On that night we ordered two dishes, sweet soy sauce chicken and pork belly. That was so delicious. My friend's recommendations are 100% right! The meat is marinated well.  The sauce and the meat are the perfect match. That was so good!!!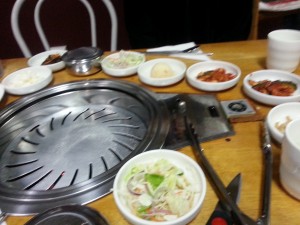 In addition, the side dishes are great too!!! There were around six dishes, which included kimchi and various types of salad. I loved the mashed potato salad the most.
That was a super tasty dinner! My tummy got bigger!!! Lastly, I have to remind you to book a table in advance; because we came without making a booking first, we spent half an hour waiting for seats.
Address:
Shop 3A, 95 Main Roads.
Sunnybank , QLD 4109
Tel: 0733447589