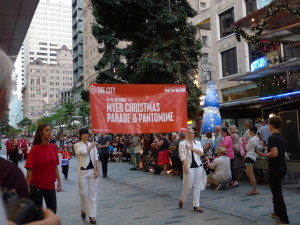 Yesterday, I went to Queen Street Mall to watch its Christmas Parade. Wow, there were a lot of people watching that!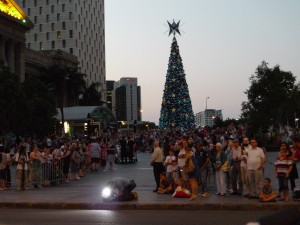 For the things to see, that was Christmas Parade. They must be about Christmas.
For example, Christmas Choir: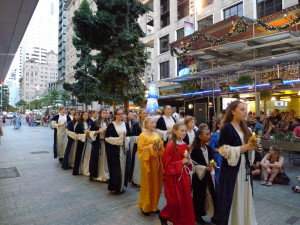 The shepherds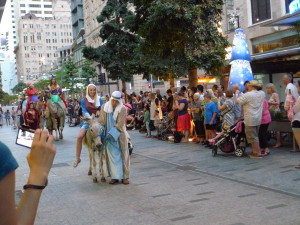 Three Wise-Men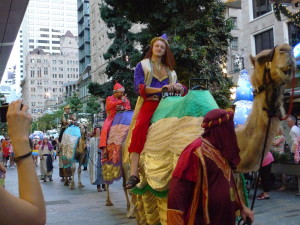 Also, please pay attention toon the photo. All animals were real! There were camels, sheep and donkeys in the parade!
Ho-Ho-Ho, the parade had Santa Claus with his sleigh. Look! The sleigh was pulled by real reindeer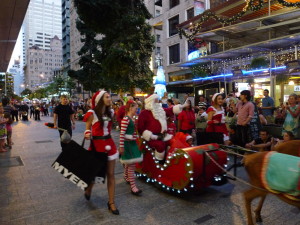 Besides the Christmas theme performance, there were some other performances such as dancing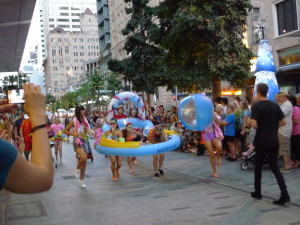 And an acrobatic gymnastics performance was in the parade too! This was very impressive, I loved it!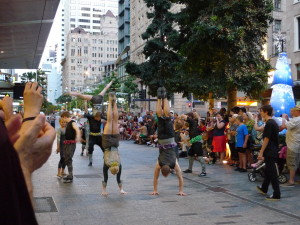 Well, this was a parade. Thus, it could be without a marching band!
This was very impressive. There were great performances and  those cute real animals. If you are in the city around evening time, until 23/12, this parade will  take place in Queen Street Mall at 6.30pm everyday.