After heavy rain and damaging storms on Sunday night, I am ok. For the affects for us, that was just about a day power outage. We lost electrical power since 6pm Sunday to around 4am today. For other parts of Brisbane, I heard about from friends, there were some floods.  This morning, my friend sent me some photos which took in Riverside near Eagle Street last night, the pathway had water.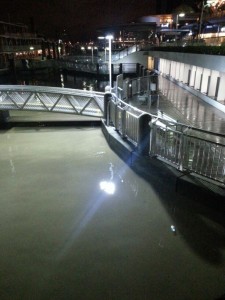 The restaurant near the citycat pier had some water went inside too.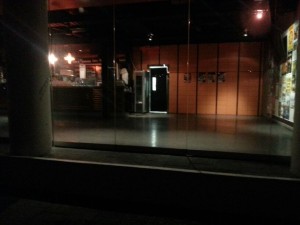 Moreover, when I drove around this morning, everywhere  had some trees fallen down. I went the park nearby, the pathway had full of falling trees! I did not felt safe to walk around.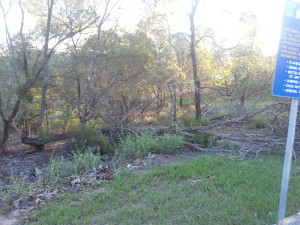 However, in general, that is not as bad as the 2011 floods in Brisbane. We are so glad about that.