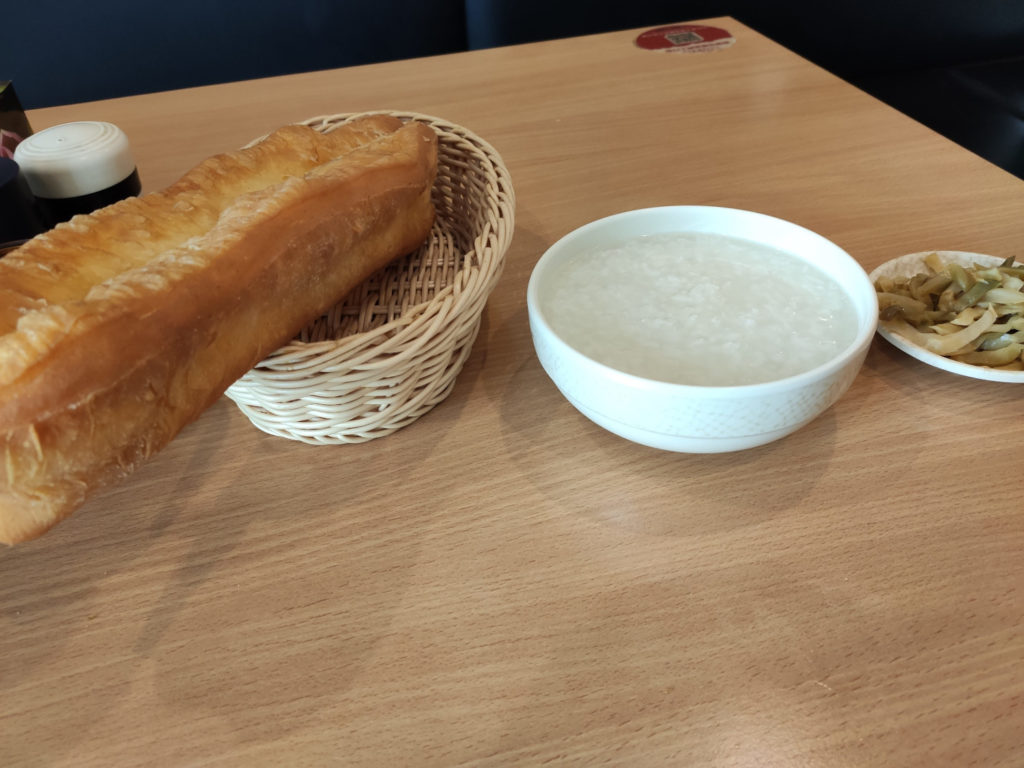 We are living in oversea, so I especially like Chinese food. I even want to eat Chinese food for the first meal of the day(breakfast). Unfortunately, not many Chinese restaurants offer breakfast because of demand. For people like us, who is the working class, we are in a hurry to work every morning. So, most of us eat breakfast at home. For those Chinese oversea students won't get up that early to have breakfast.
Fortunately, a friend recently recommended the noodle club, where congee and fried dough sticks are sold before 10:30. There are two types of congee to choose, Congee with Pork and Century Eggs and white porridge.
I went there last week and tried it. First of all, I found that the breakfast there was not expensive, only about $7. Then I ordered the cheapest breakfast for only $ 6.50. I have packed white porridge with a mustard and a fried dough stick! The most attractive thing is that the fried dough stick is really huge! And it looks like it's freshly fried!
Furthermore, the environment is very comfortable and not noisy, so I can have breakfast with my friends and have some chatting. I sat here for over an hour that day
Finally, I want to mention that the fried dough sticks there are very popular! So if you're going to have this, you'd better place your order before ten o'clock.
I will go there for breakfast next time I have the chance.
Address: shop 2
254 warrigal road
Runcorn
QLD 4113
Phone: (07) 3189 3433