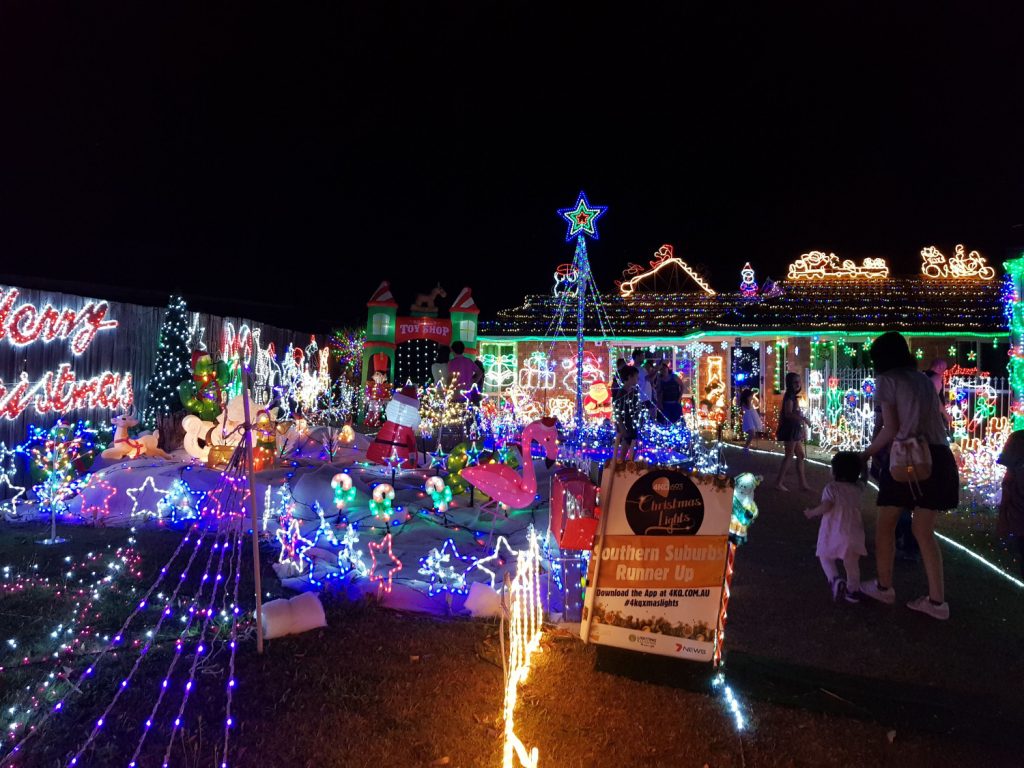 In Brisbane, a lot of passionated households setup Christmas lightings and decorations in their own garden, turn it into a Christmas theme park! Some of them joined the competition from 4 KQ radio. The winner's garden city looks very beautiful. I went to 1 st runner-up of this year in Algester. It seemed impressive! There is a Christmas tree made by LED lights.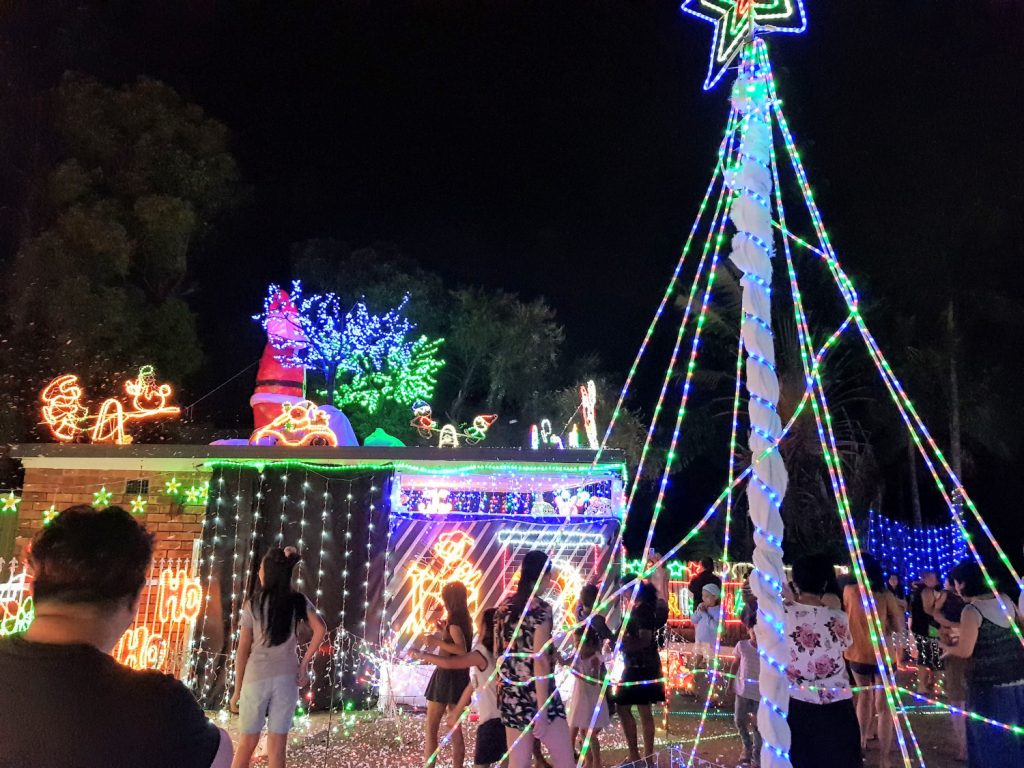 Moreover, there is some "man-made" snow. It gave you of White Christmas! Please note that, the "man-made" snows will fall on your head, you may need to take a shower afterward.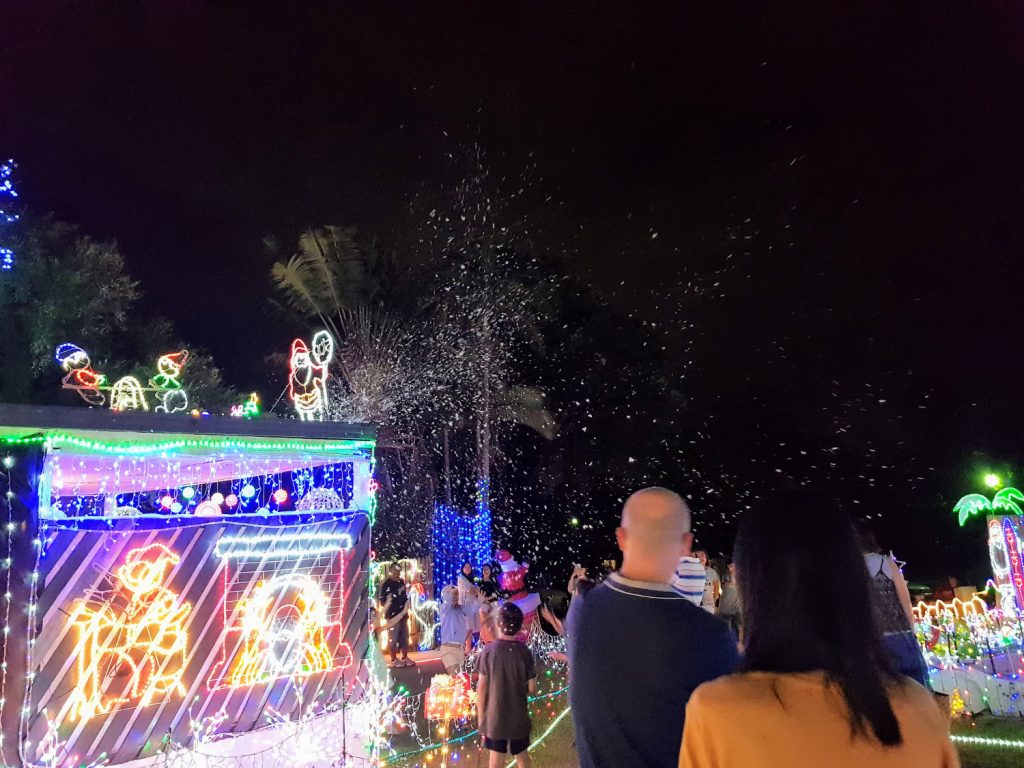 Besides of lightings, there are some inflated Christmas decorations. The family must spend a lot of efforts on this. I think that is worth to check out whether there is a winner at nearby you. That is worth to pay a trip for visiting.